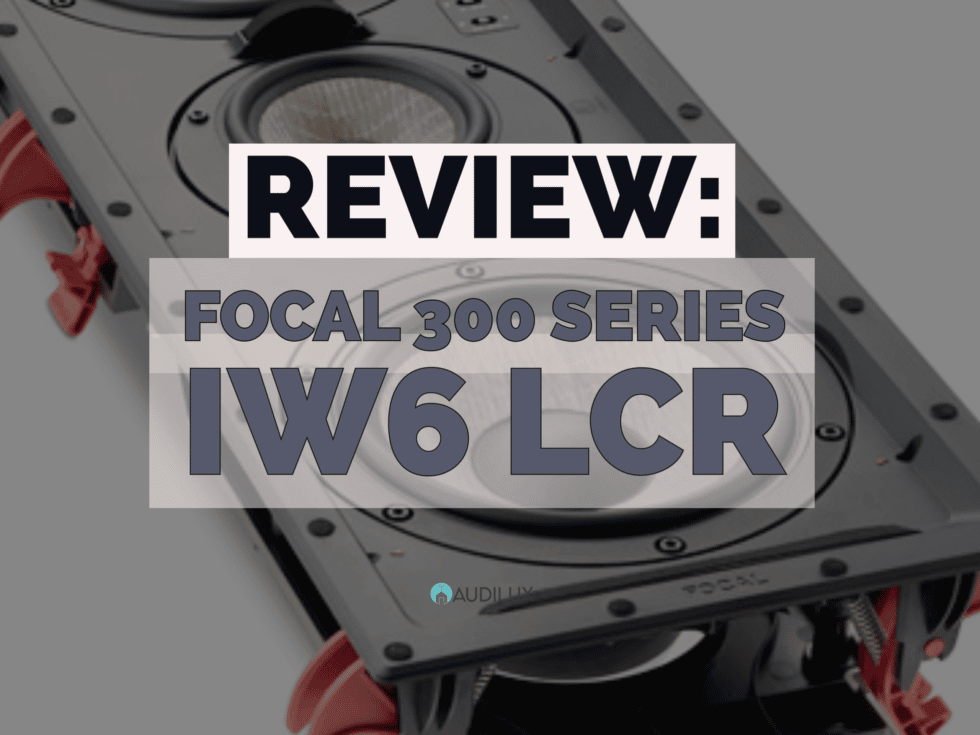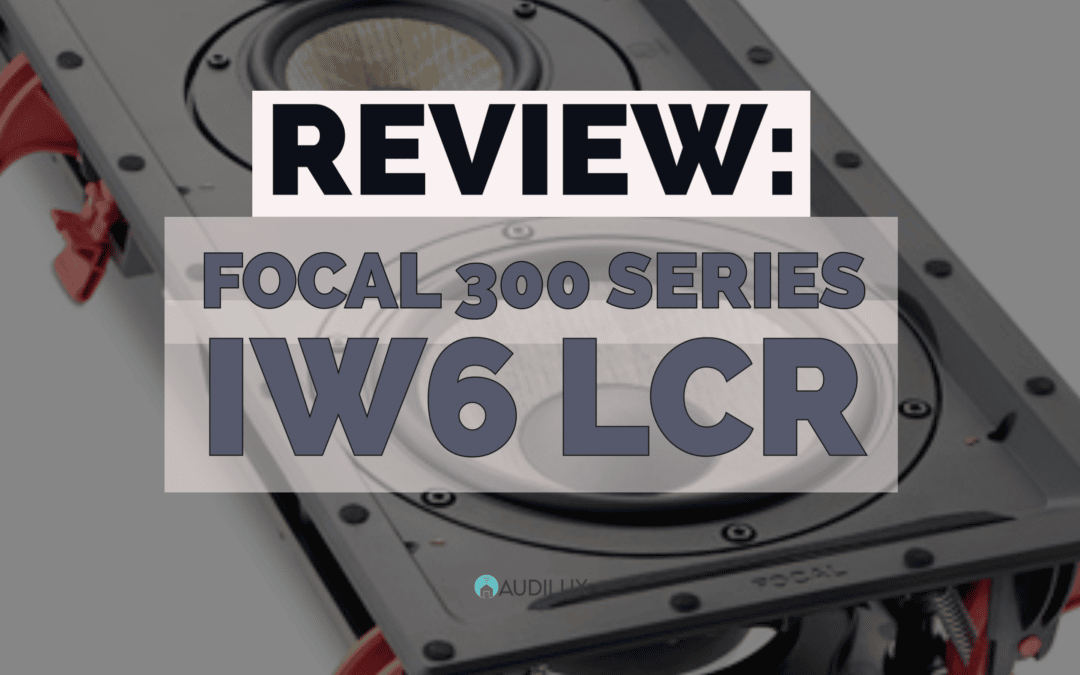 In the latest installment of our series of no-nonsense architectural speaker reviews, we turn our attention from the Brits at Kef to the profoundly French Focal 300 IW6 LCR in-wall speaker Oui, Oui!
Table of Contents
About the 300 Series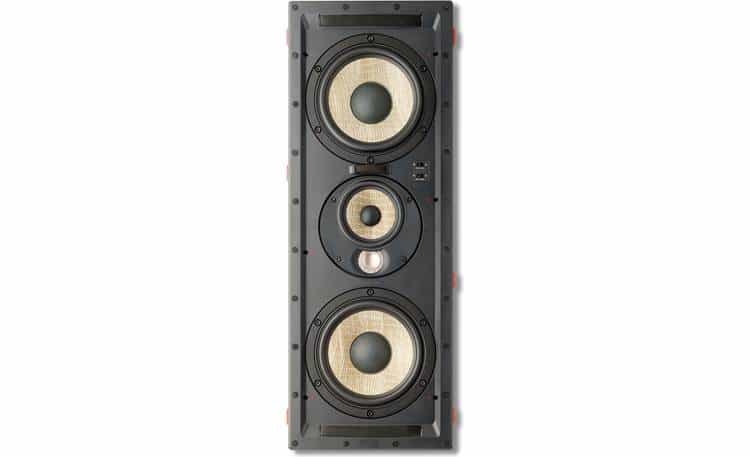 Starting with nerdy essentials, each Focal 300 IW6 LCR comes loaded with dual 6 1/2″ Woofers, a 4″ Mid-range, and a 1″ aluminum/magnesium tweeter.
The 300 series marks a manufacturing transition point in Focal's custom install line, assembling all models in the same factory in France that produce their high-end signature products like Kanta, Sopra, etc.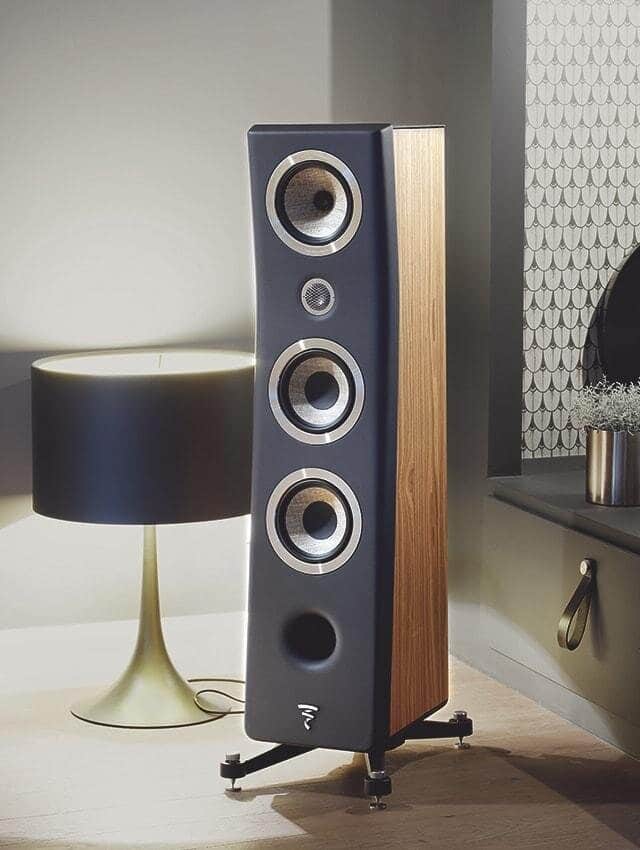 Focal claims these are "coherently aligned" with their Kanta towers utilizing the same woven flax cone material but a different tweeter configuration. This makes them a perfect complement to a two-channel Kanta system when perhaps floor space or budget prevent placing full-size speaker cabinets throughout the room.
In both of our most recent installs, we decided to build MDF back boxes for the speakers since they were installed behind fabric in one case and an acoustically transparent screen in another.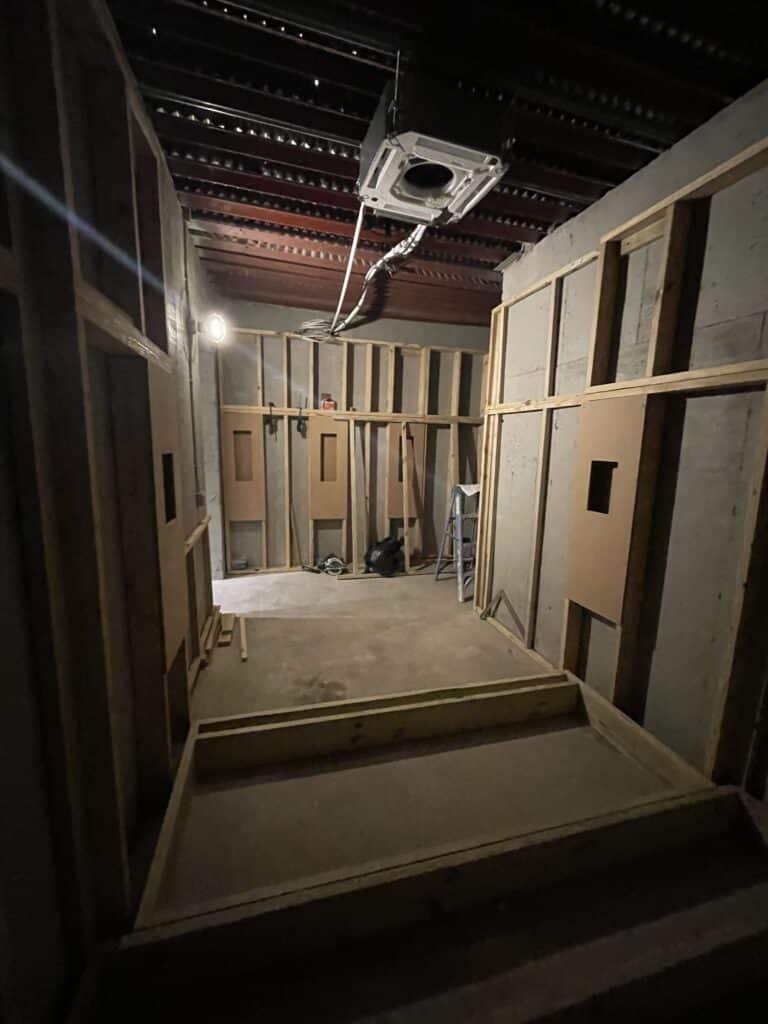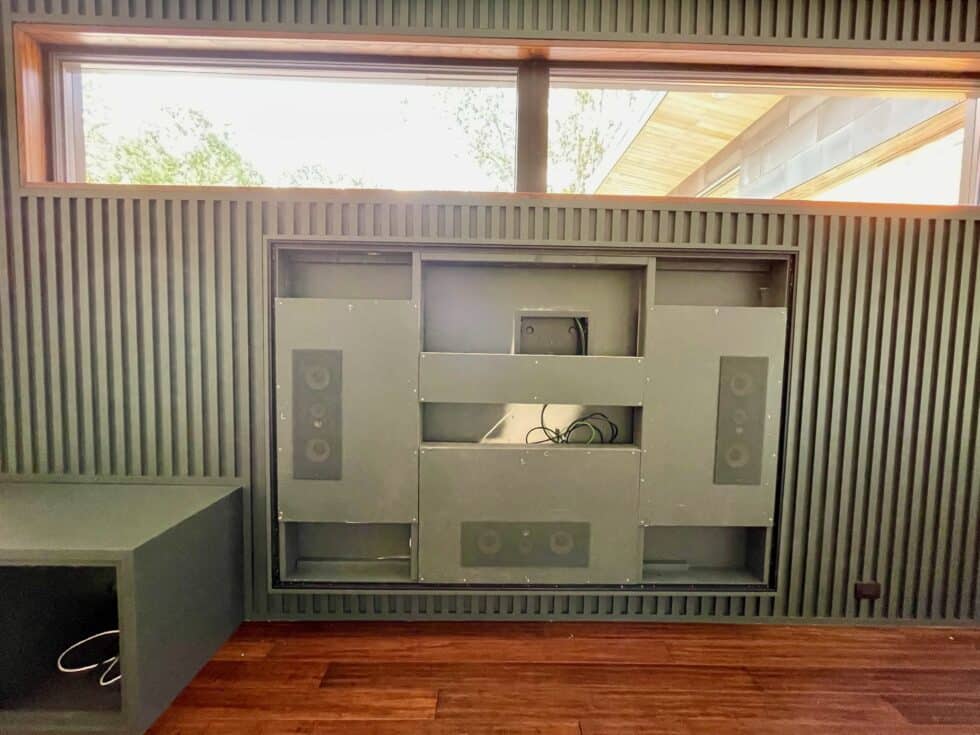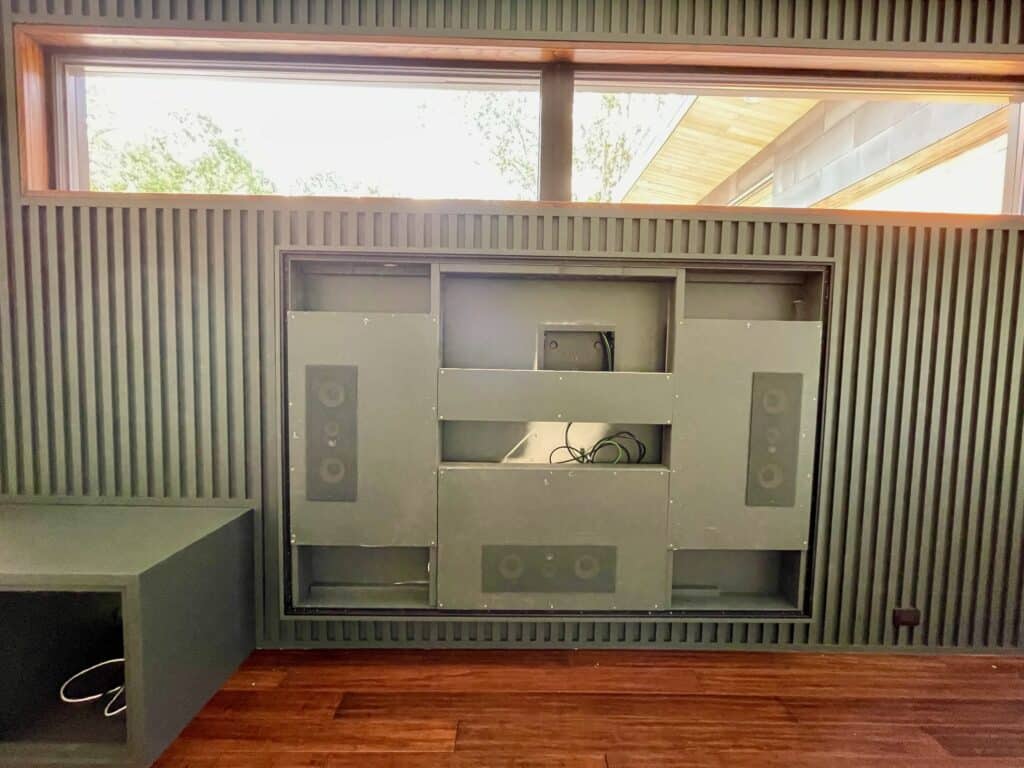 Unfortunately, Focal doesn't provide any guidance for enclosure volume, but based on our experience with other similar units, we opted for roughly two cu ft and were pleased with the result.
Installation is simple and makes use of Focal's "Easy Quick Install" system. Rather than relying on traditional speaker dogs and screws, Focal uses eight high-tensioned plastic spring clips to securely hold the speakers in place.
As long as you make use of the included template to cut out your openings, it really does take less than a minute to install each speaker.
A word to the wise, these are a little less forgiving than speaker dogs, so leave at least an inch and a half between the sides of your opening and any framing members.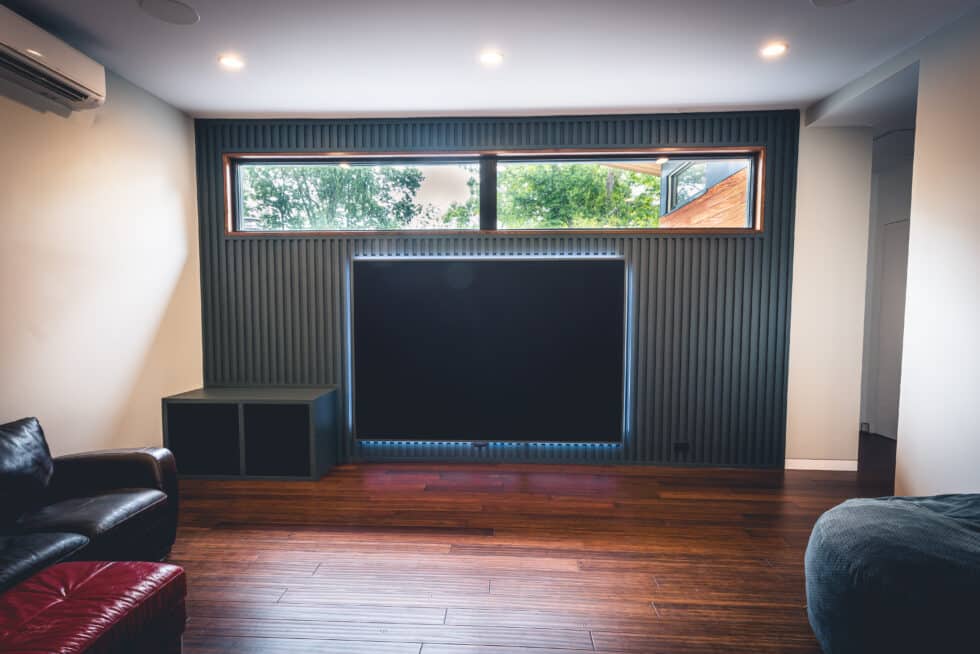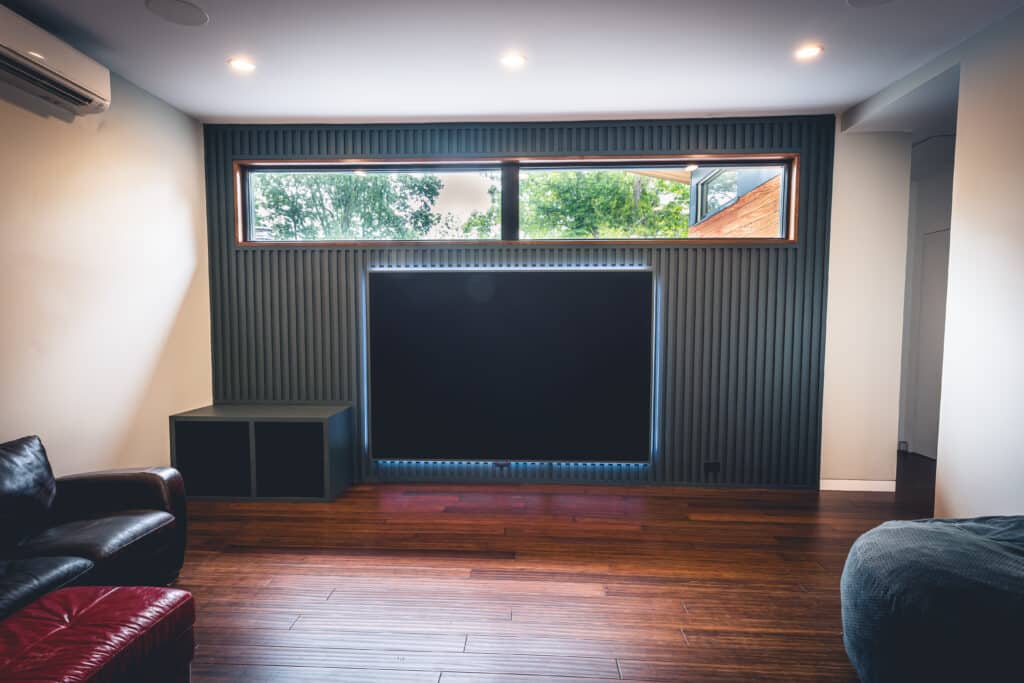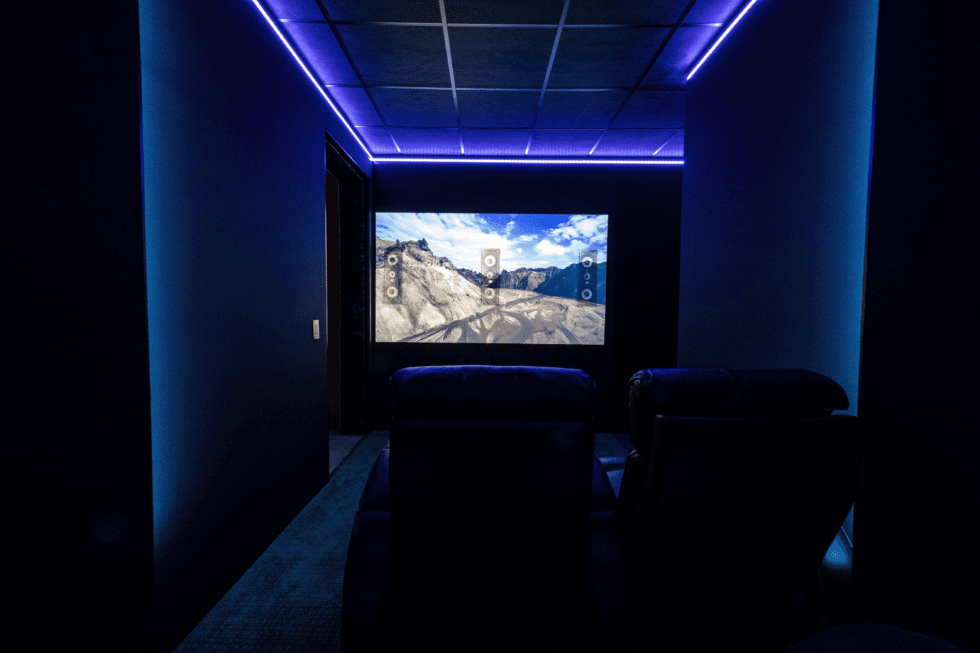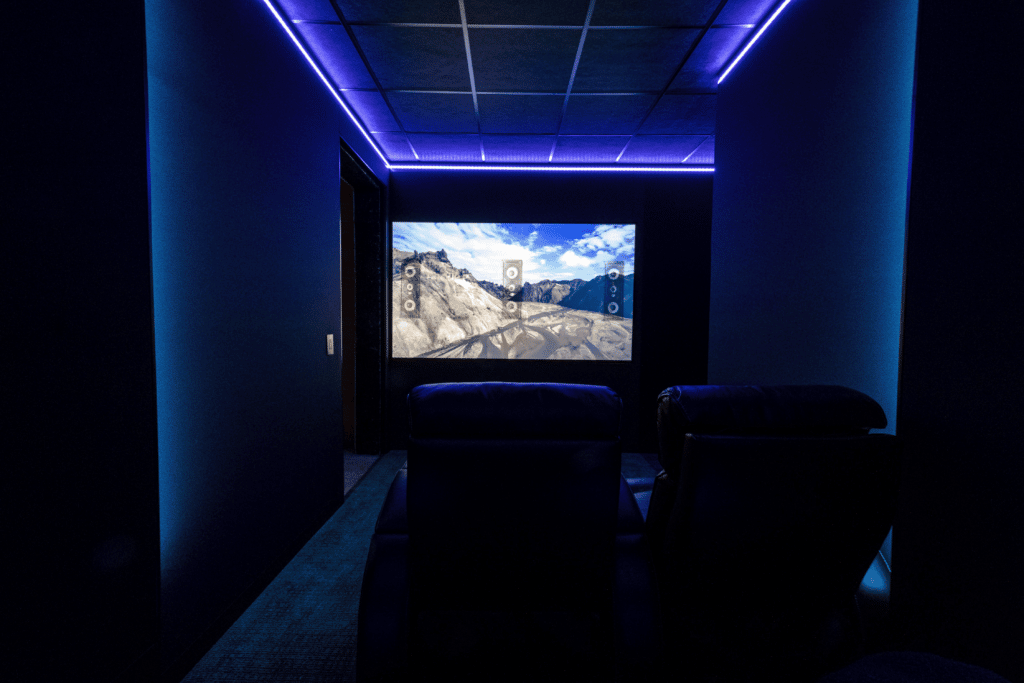 Sound Performance:
Full stop; you will not be disappointed. In our test environment, not only did the IW6 LCRs exhibit the signature "Focal" sound, but they also offered low-frequency extension I've yet to experience from any other open-back architectural speaker.
Again, I'm not claiming these could go toe to toe with a set of gargantuan hi-fi towers, but they certainly qualify as full-range, which is in and of itself quite a feat for an in-wall speaker. When paired with a capable sub, the end result is fantastic and nearly invisible.
Bass performance is going to vary greatly depending on the volume of your enclosure, but in the average 8ft – 10ft wall should be more than adequate, and it will be even better with a properly sized MDF enclosure.
---
Tasting Notes:
If you haven't had a chance to experience the timber of Focals in person, I will describe their midrange to low-frequency crossover as exceptionally smooth and well-engineered.
Their tweeters tend to be a bit more on the sweet or articulate side, but there is a pad for you to EQ to taste if you prefer a more mellow top end. It's a bit more forward than something like Kef's UniQ but never sibilant or sizzly.
---
Value:
With a price of $1199 each, are they worth it?
I think these speakers occupy a comfortable spot at the edge of a precipice. The 300 series offer a step into the world of true audiophile sound in a compact in-wall package. Yes, at a higher price point, there is room to improve.
If you have a larger space, budget, or want the very best, there are next-level options out there (The Focal 1000 Series or Kef Reference come to mind), but for most people, the 300 series represent an investment that's easy to justify by both their pedigree and sound quality.