Top 4 in-wall speakers That your designer will Love
Usually, when installing speakers in ceilings or walls, the goal is to make them disappear. If I had to summarize the most common request we get from clients, it would go something like this; "I want it to sound good, but I just don't want to see anything." It's sometimes even a stretch convincing someone they're markedly better off with a subwoofer tucked in the corner of the room rather than being completely hidden away.
I understand the quandary entirely; when you've worked hard with an interior designer to make your space just right, the last thing you want to do is clutter up the design with ugly utilitarian speakers boxes.
That's why most of the time, making things vanish is the best course of action.
While my inner modernist rejoices at the simplicity of the "heard and not seen" approach (Trust me, I AM a modernist), There actually are a few in-wall speaker options that can take your design up a notch rather than mucking things up.
---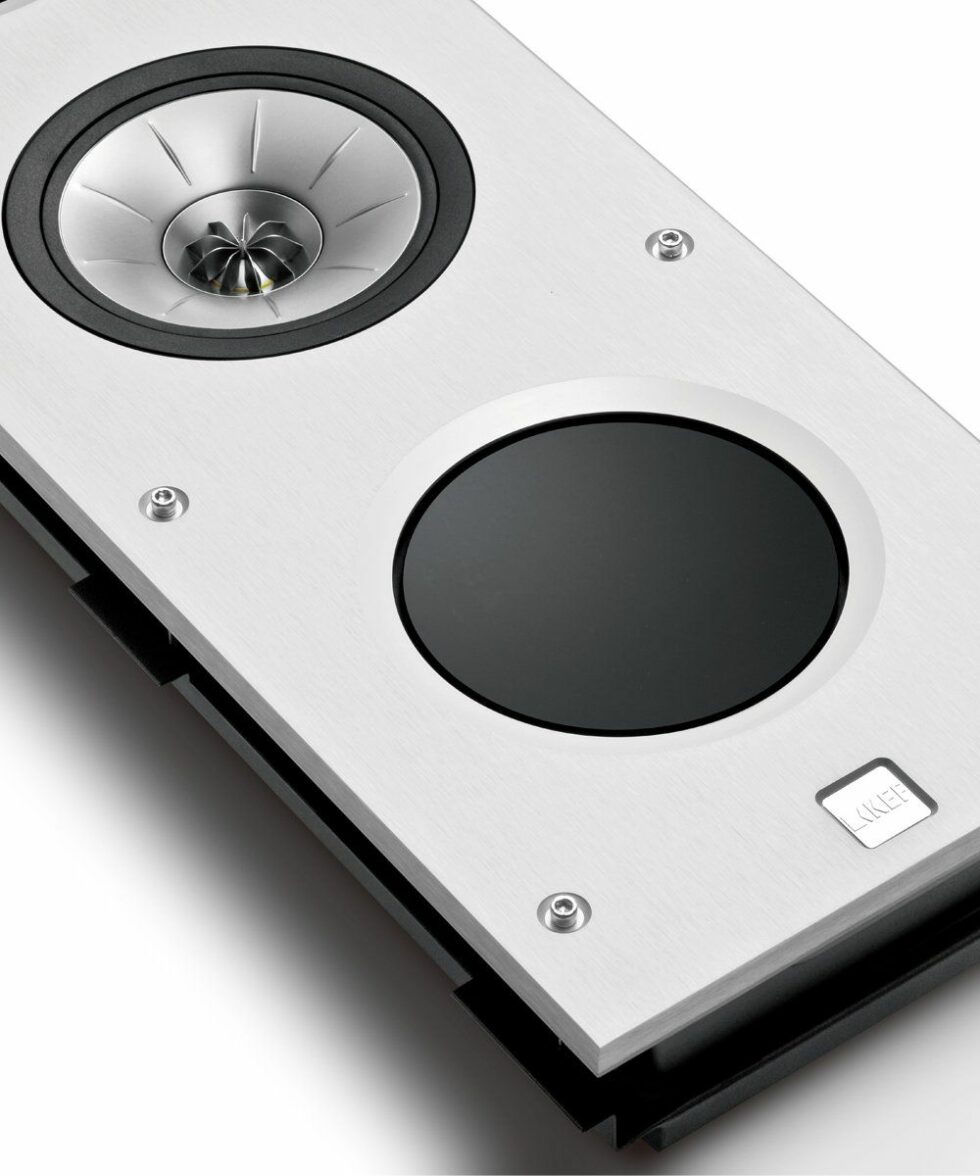 These posh in-walls are constructed with a baffle from a single piece of aluminum and built to the same exacting standards as KEF's fabled Reference series.
As part of THX Ultra certification, the extreme series can fill even the largest rooms with audiophile quality sound while adding palpable visual interest and modern punch to your design.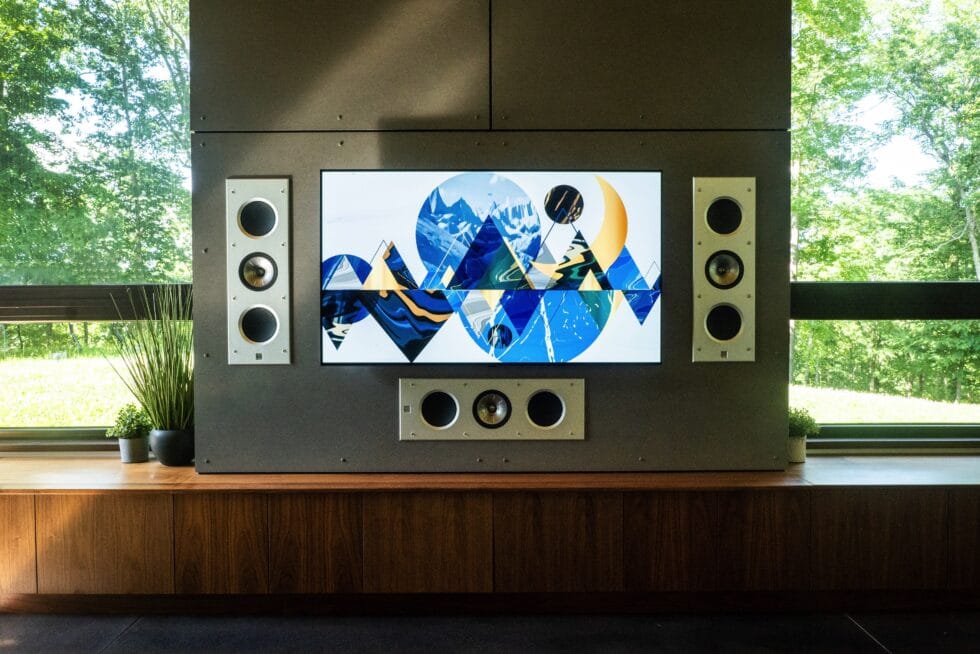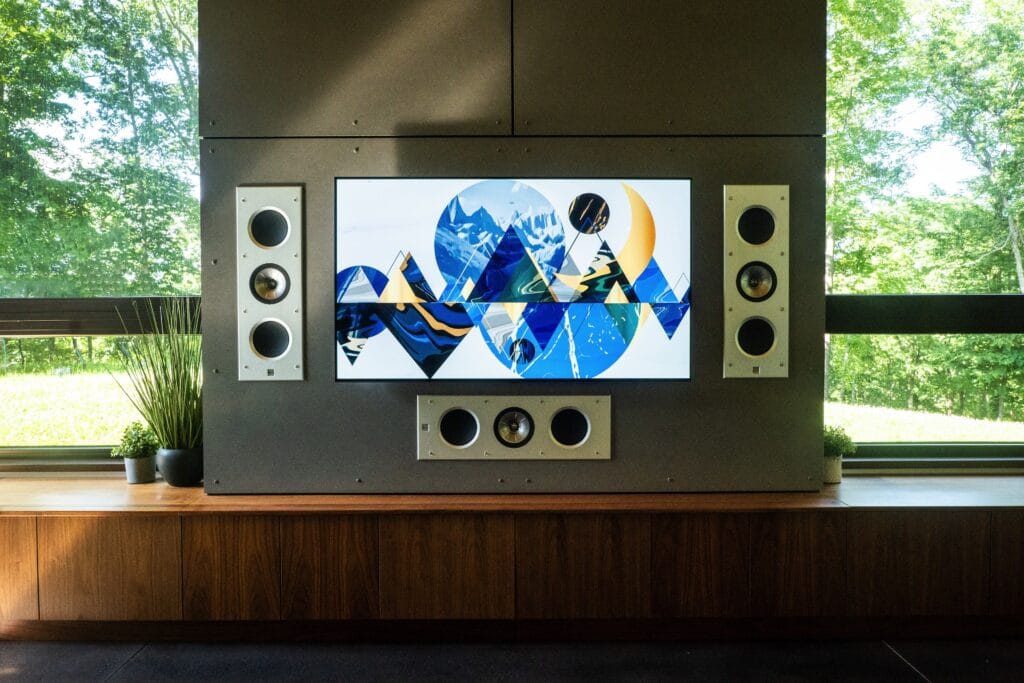 ---
#2 – Focal 1000 Series In-Wall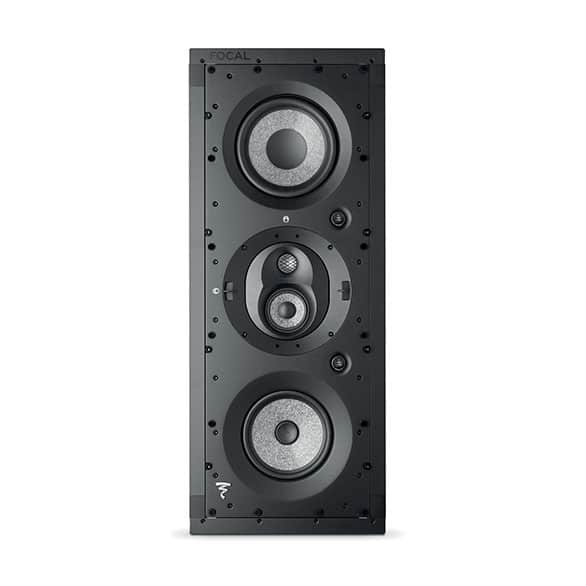 While they may be lacking some modern bling compared to the KEF's, The Focal 1000 series sport a clean industrial design that would be equally at home in a basement speakeasy or the most well-appointed living spaces.
You also get the bonus of a great conversation starter, a pure Berrilyum tweeter crafted in France from one of the planet's rarest materials.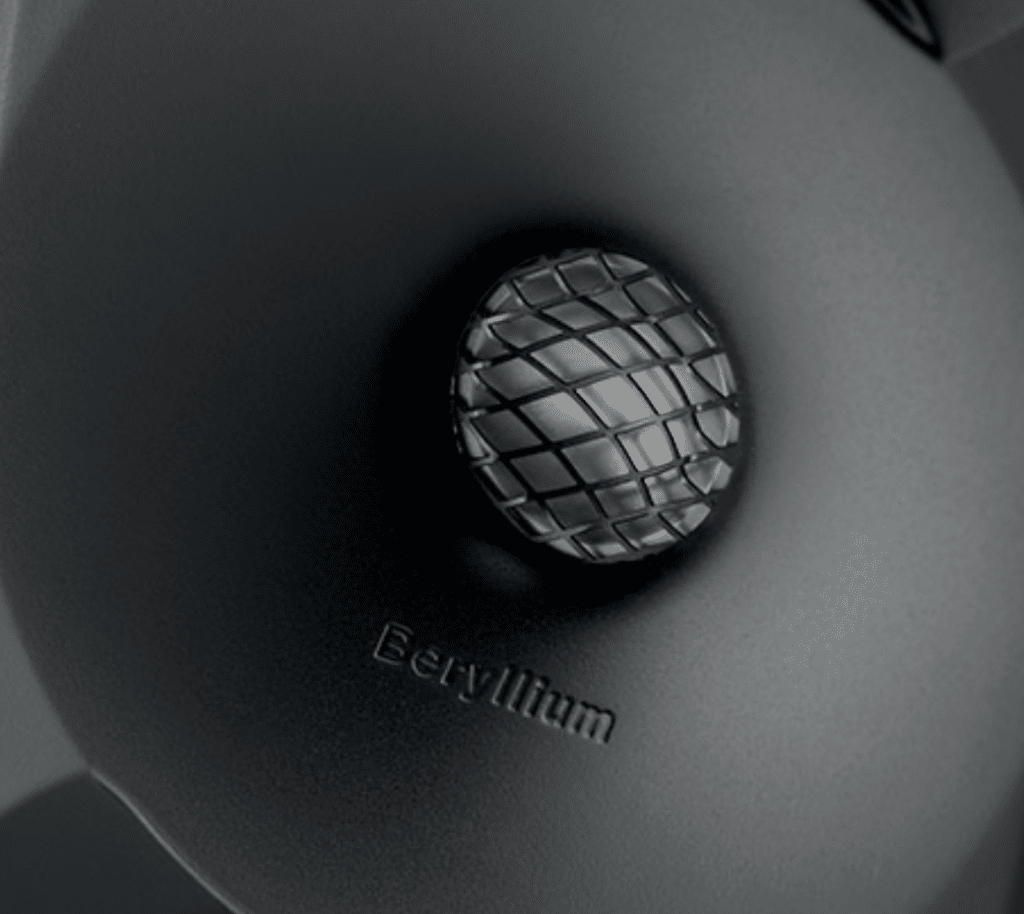 ---
#3- Klipsch Reference Series In-Wall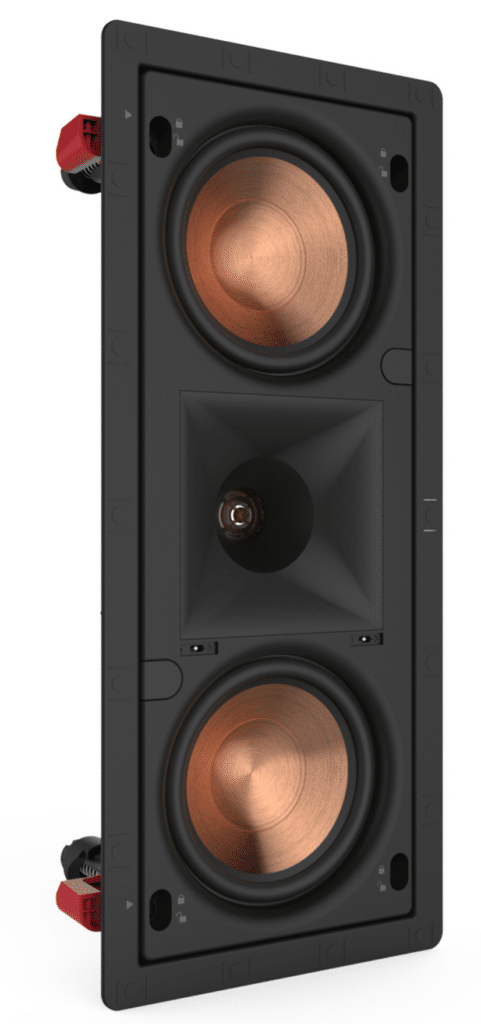 At #3 we have our first American-made entrant into the battle of the beautiful. The Klipsch reference premiere series features their signature copper-colored drivers. In addition, the bold Klipsch Horn gives the speaker an almost art deco look.
These are considerably more affordable than our first two options and prove you can still make a statement without breaking the bank.
---
#4-Dali Phantom S280 In-Wall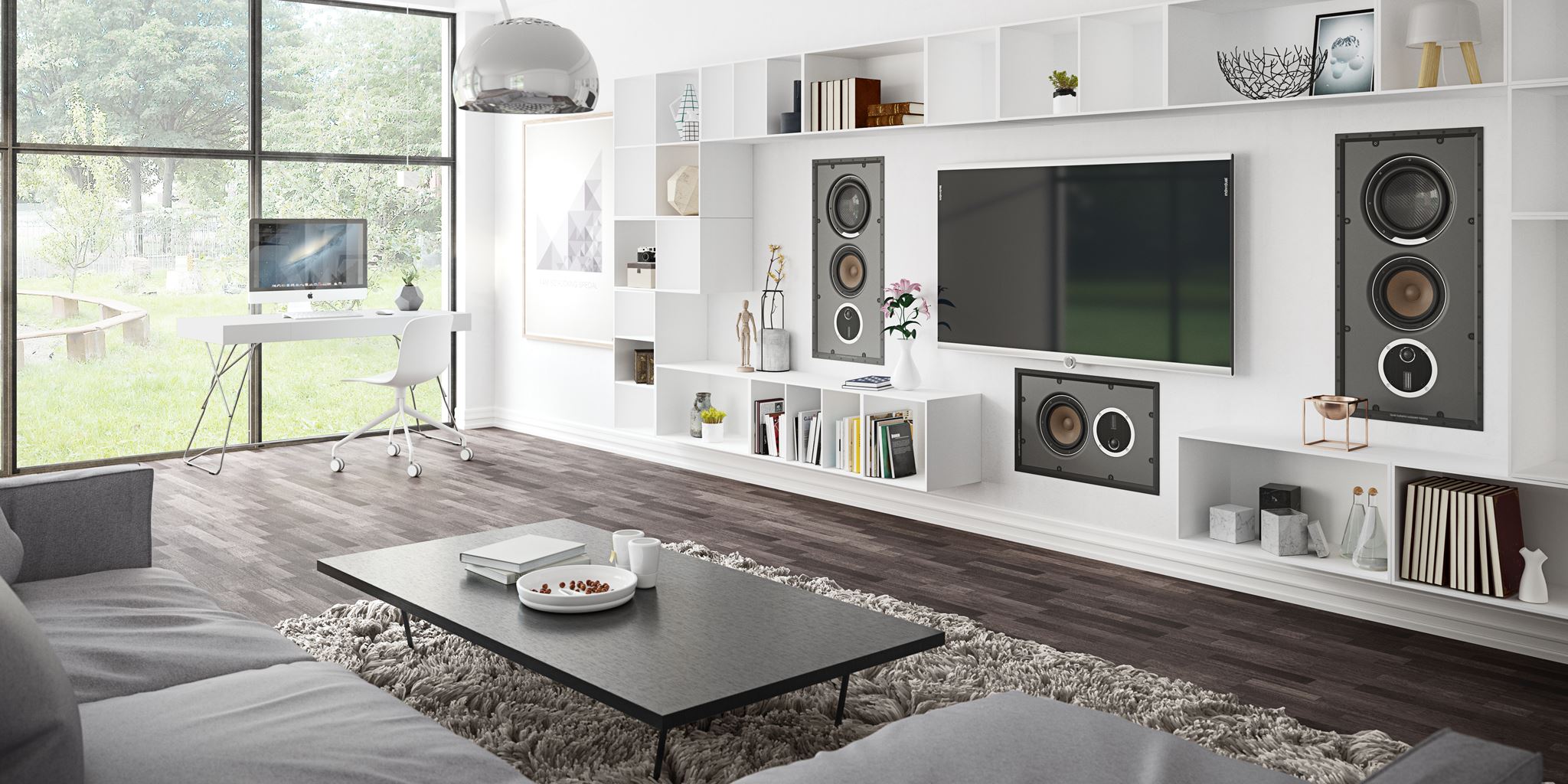 Danish hi-fi company Dali has taken a different approach when it comes to their flagship in-wall systems.
You can choose to display these vintage-vibe speakers ala Christopher Lloyd or use their included grills for a refined but modern appearance. We can't help but think these would be the perfect addition to a listening or music room.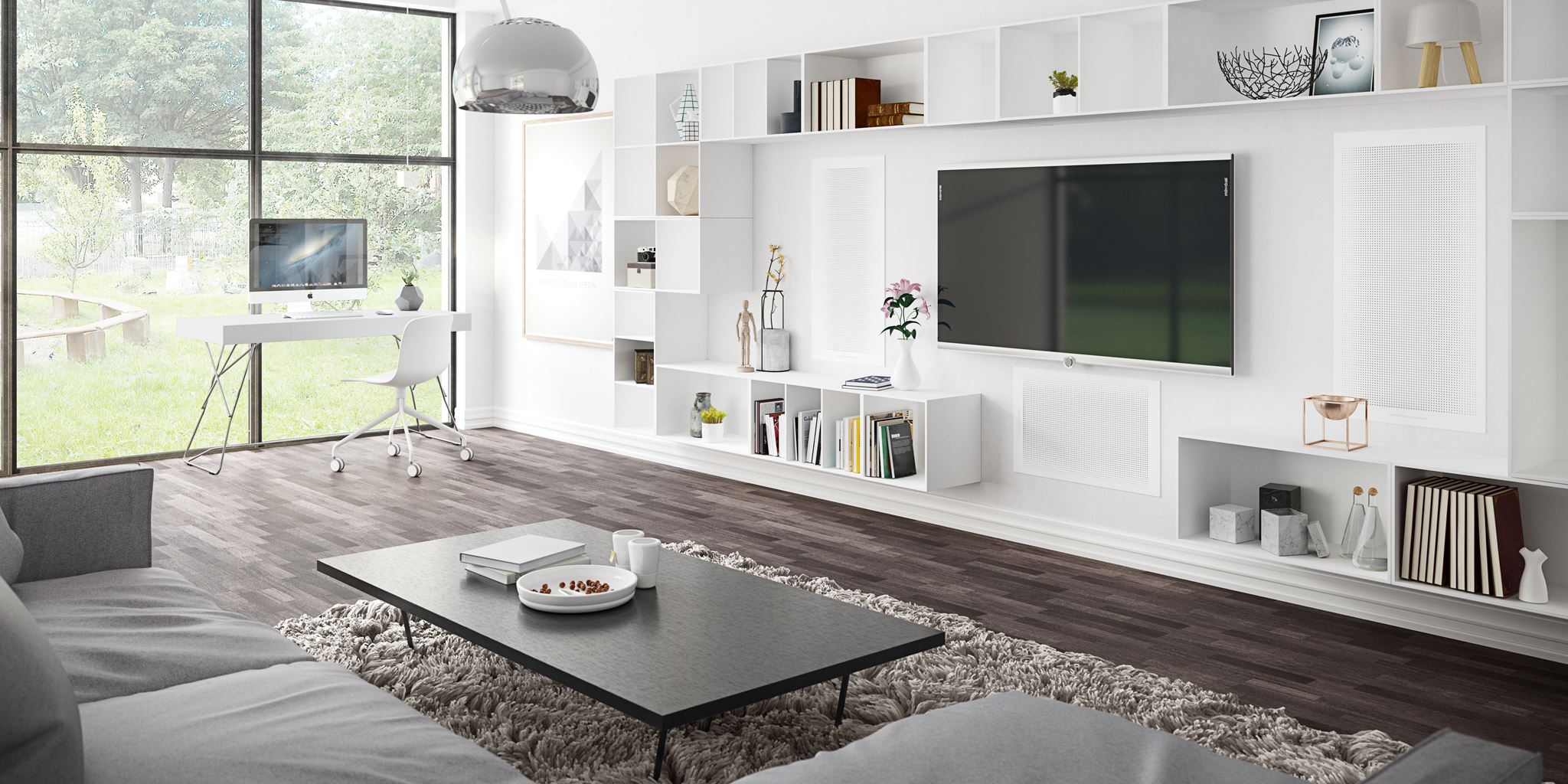 ---
If In ROom is an option
Focal Kanta 3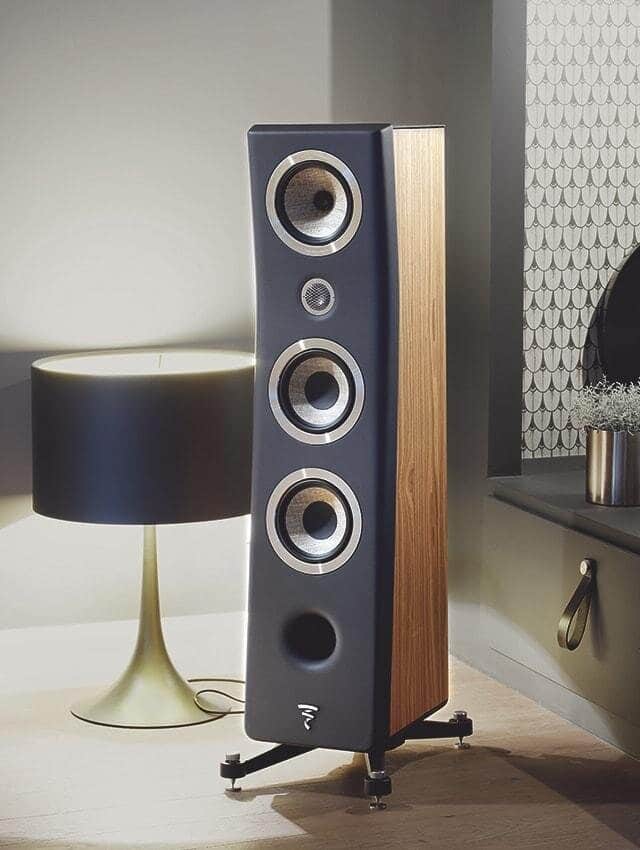 While they may not be in-wall, if you want to add some stunning visual appeal and jaw-dropping sound, you might be looking for Focal Kanta. Hand-made in France and featuring automobile quality paint jobs and a vast array of color options, this in-room option is A+.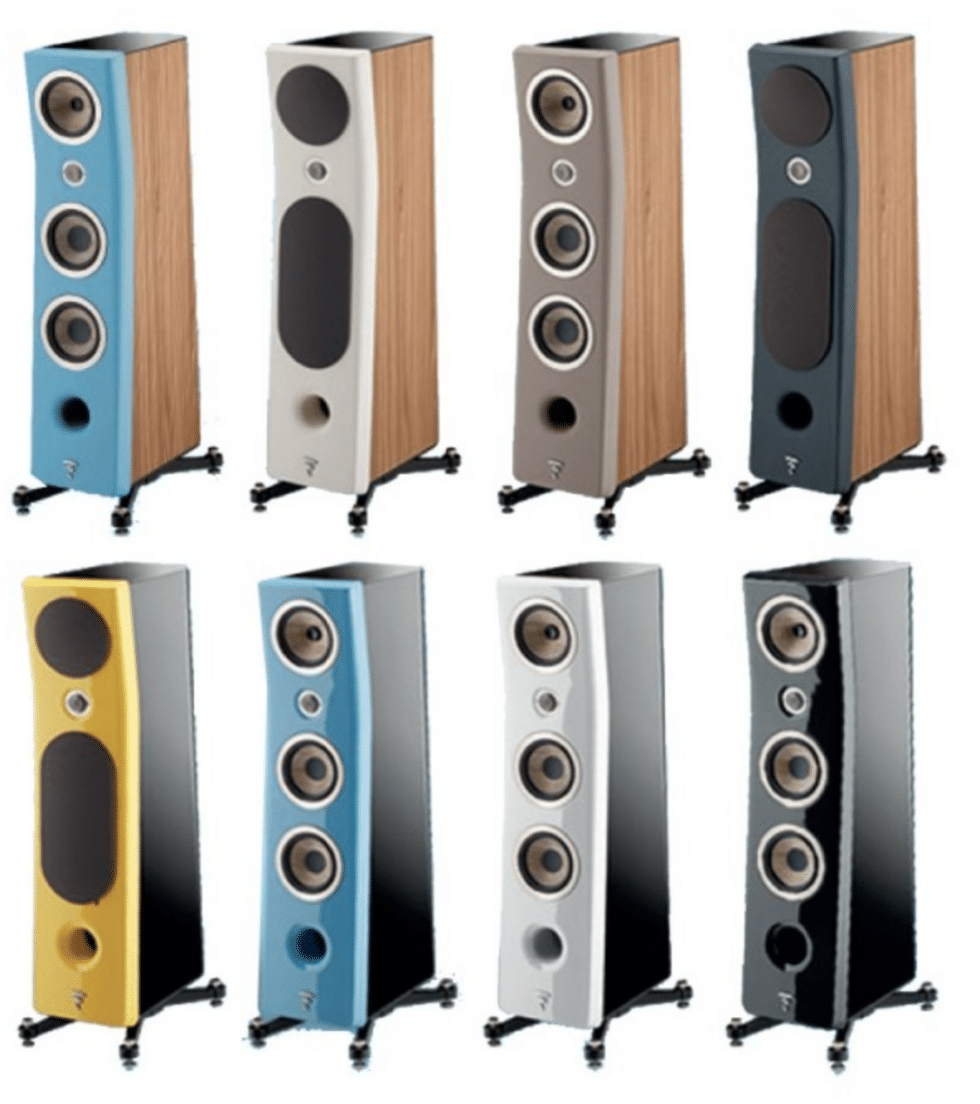 ---