When you're shopping for speakers or any other piece of AV gear, the internet is typically a great resource, with tons of review sites offering a vast diversity of opinions. You can aggregate all of that information and decide what you think the best option would be. Easy as pie.
Unfortunately, this is not the case with architectural speakers.
Some of this plight is caused by the fact that most custom install brands aren't available for sale directly to the public. It's also understandable that built-in speakers are a much smaller market than soundbars or even traditional Hi-Fi speakers that sit in the room.
There is an unmistakable void for honest opinions and unbiased reviews of architectural speakers. If you're building a new home or dealing with a custom installer, you're pretty much flying blind.
Here at Audilux, we're going to change that going forward. This post is the first of a series of in-wall and in-ceiling speaker reviews. I promise to do my best to avoid the typical audiophile sensory wankerism and offer clear and level-headed insights.
This is important since, in all likelihood, you won't be able to demo any of these speakers yourself.
We're going to start our new series near the very top of the food chain of in-wall speakers.
---
The Kef Ci-3160-RL:
THX Ultra Certified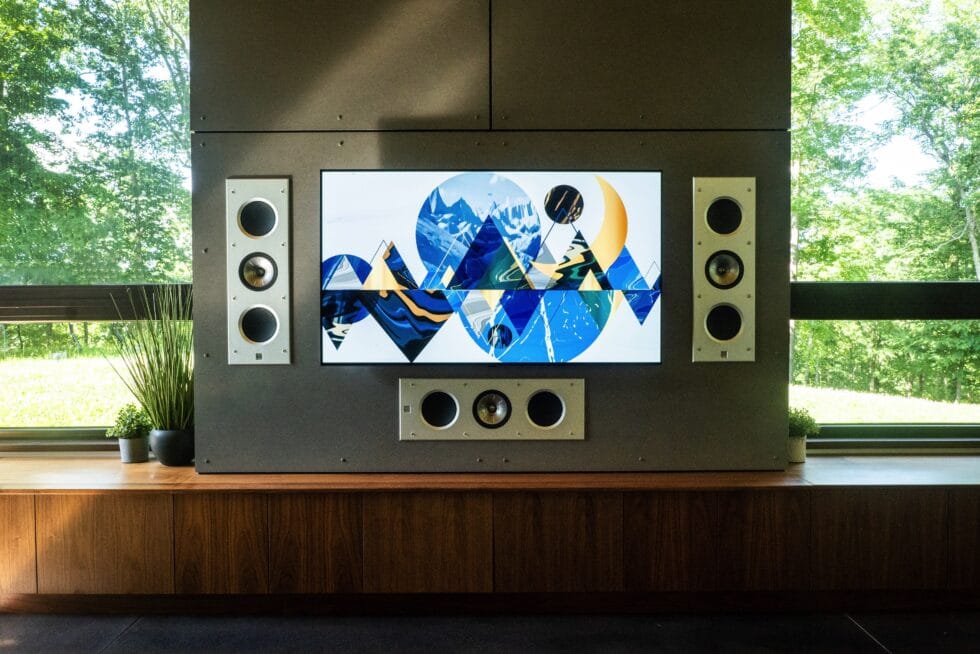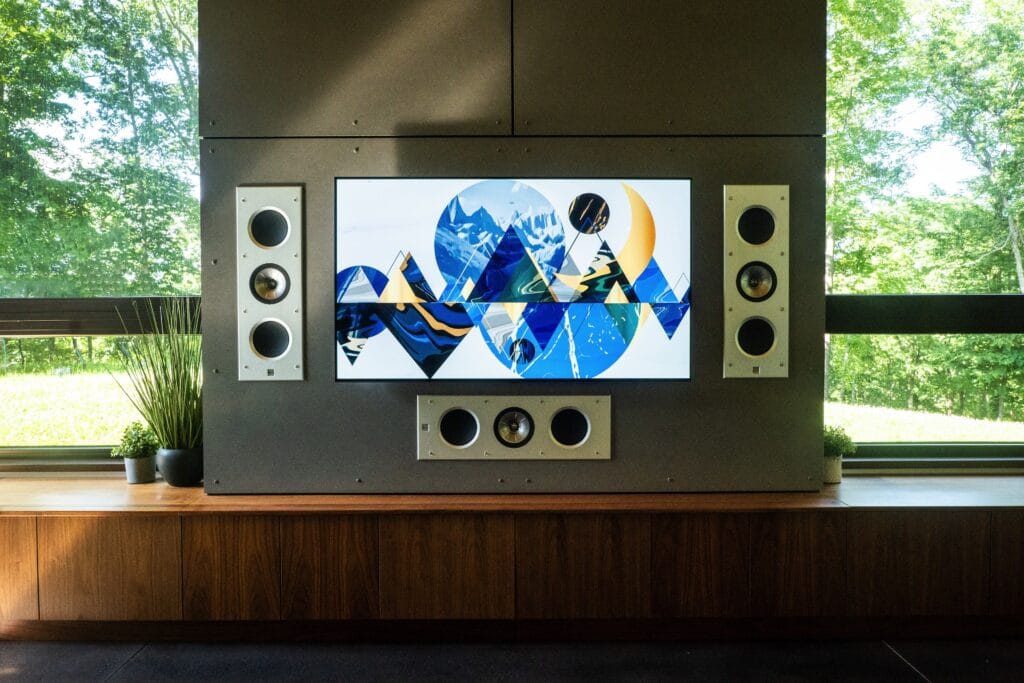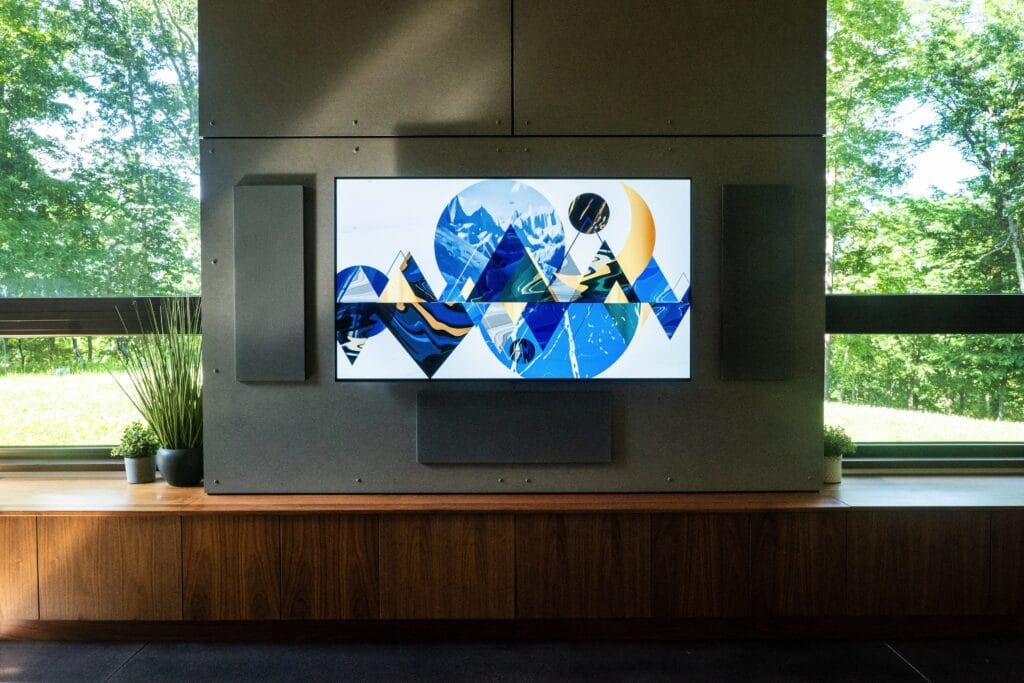 Kef speakers are manufactured in Tovil, England, just as they have been for the last sixty-plus years. While most of the industry's component production has shifted to Asia, Kef is one of only a handful of companies to maintain control of every aspect of their supply chain by manufacturing custom drivers and electronics in-house.
If you're not familiar with the rest of Kef's Architectural offerings, they offer three different series that can be specified depending on the quality level desired; ER (Value), CR (Good), and QR (Best). The Ci-3160's happily occupy a notch above the rest of the QR series and one rung below the flagship reference series.
---
Unboxing & First Impressions
The first thing that's apparent when unboxing each speaker is the staggering build quality and weight. 25 lbs. is formidable by any standard, but even more so for a product that lacks a cabinet. Everything about the package exudes attention to detail and high-quality construction.
On a typical in-wall speaker a "dog" tab provides pressure at regular intervals surrounding the baffle. The tabs are tightened and sandwich the outer frame of the speaker with whatever substrate you are installing into. With the Extreme Series, KEF has opted to use a secondary frame that encompasses the entire perimeter of the unit.
This might seem like a subtle difference, but it's one of the many details that add up to next-level performance.
Pro Tip: One side effect of this design is that the rear frame has to be slid into one side of the rough opening and then pulled back to the intended center location. This does limit how closely the speaker can be installed to any framing, so I would suggest adding at least two inches of clearance space to either side in order to facilitate a smooth install.
---
Stunning Good Looks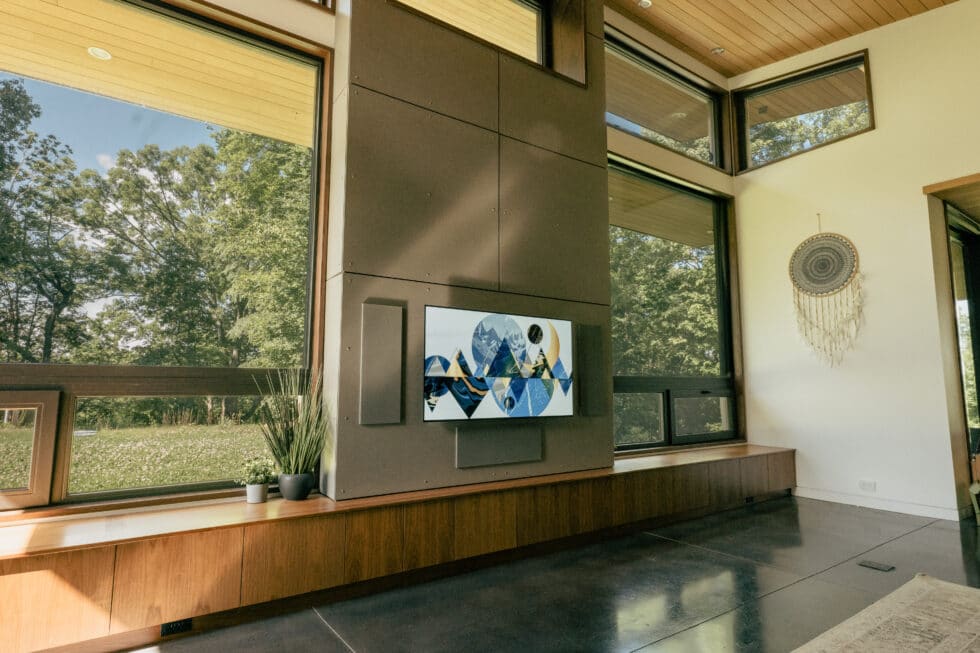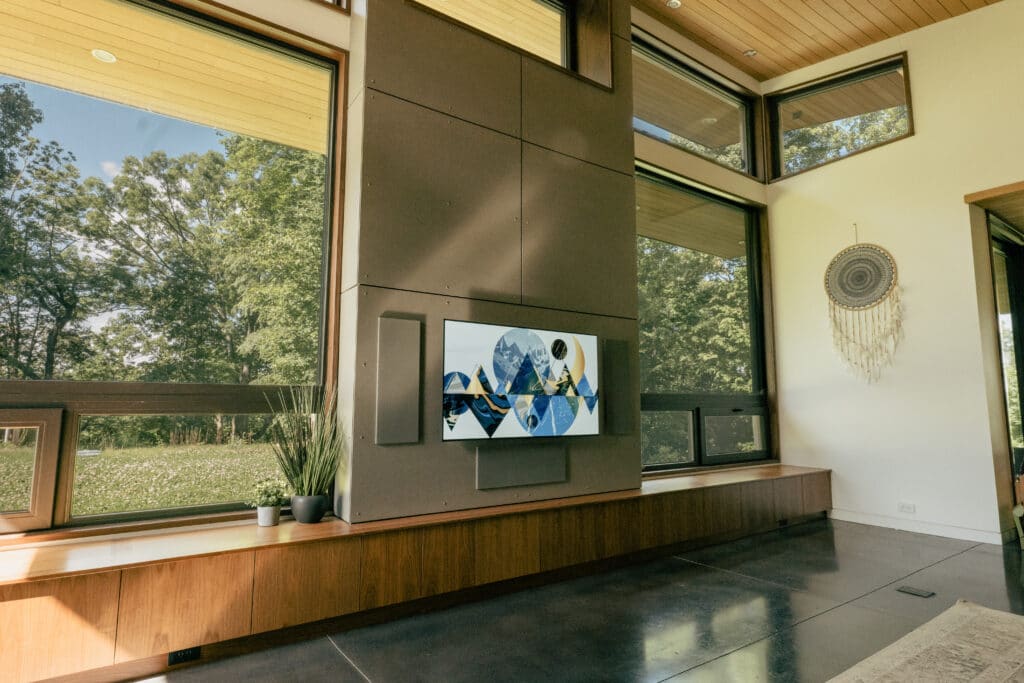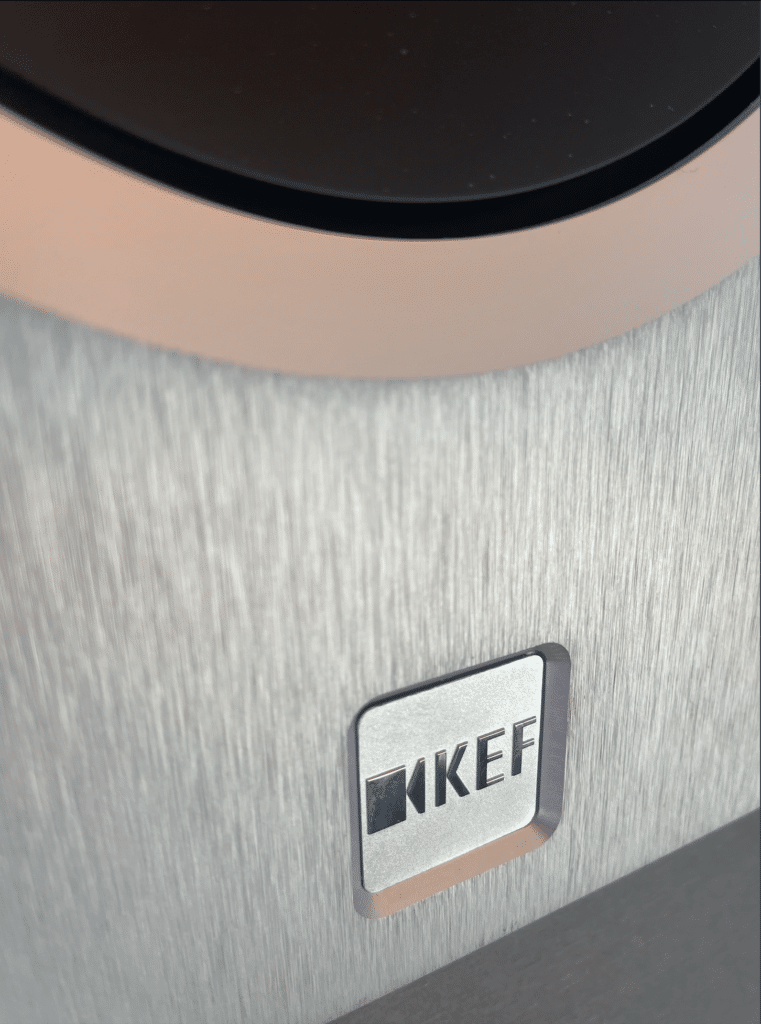 It's no coincidence that the Ci-3160RL made the top of our list of speakers your interior designer will love. The faceplates are machined from a solid piece of aluminum that provides an undeniable bit of visual interest to your decor.
If you're passionate about hi-fi or an unrepentant audiophile, you're going to love the look.
In their bare form, the Kefs are an elegant conversation starter and a great excuse to put on a record. Kef also includes paint-able magnetic grills in the box if incognito is more your style.
---
Music Performance
Sonic performance is a very subjective metric, but I would describe the overall tone of the Ci3160-RL as very focused, punchy, and smooth. One of the significant benefits of using 6″ bass drivers is the very fast transient response. Sure, you're not going to get earth-shaking low frequencies (or frankly, get much action below 60hz), but that would be a silly goal anyway.
When paired with a sub to handle ultra low-end duties, the Kefs offer an accurate representation of the frequency spectrum that's sure to delight.
As far as the top end is concerned, the equipped Uni-Q tweeter was enjoyable despite my militant preference for smooth or warmer-sounding tweeters. (Read: I Love Ribbon Tweeters) I found it to be very musical and articulate, but it never hinted at taking my head off, even at very high volumes.
It's very pleasantly detailed but mercifully lacks the skulking razor-sharp armament of a Babadook Klipsch horn threatening pain around every corner.
---
Home Theater Performance
Using the Kef CI3160's for movies is a walk in the park. They're capable of nonchalantly delivering soul-crushing volumes without breaking a sweat and then quietly retreating into dialog before you even know what happened.
My test install was in a room that measured 25′ x 30′ x 15′, which is far beyond the purview of the THX Ultra spec.
They easily filled the space at reference level.
---
Value
It's probably time I address the elephant in the room regarding the KEF Extreme THX in-wall speakers. They're undoubtedly expensive.
At $2000 per speaker, the real question is are they worth it? That requires answering a few more questions.
Are you in an 8+ seat dedicated home theater or a big open-concept living space?
Do you want a speaker that offers audiophile performance but blends into your decor?
Are you someone who lives their life by the mantra "Buy the best, buy it once"?
If you can answer yes to any of these questions, I think not only are the CI-3160's worth it, but they're a great deal.
Keep in mind these are the install equivalent of the Kef R7, which will set you back an additional $300 each and a lot of floor space.
The Kef Ci3160-RL is one of the few circumstances where choosing in-wall is no compromise at all.
---
If you're interested in purchasing these speakers or have any particular questions about your room, feel free to reach out! We'd be happy to put together a package that's perfect for your space.