Effortless Home Automation Systems
Are you looking for simple and reliable home automation solution?
We offer the very best in smart home technology.
Contact US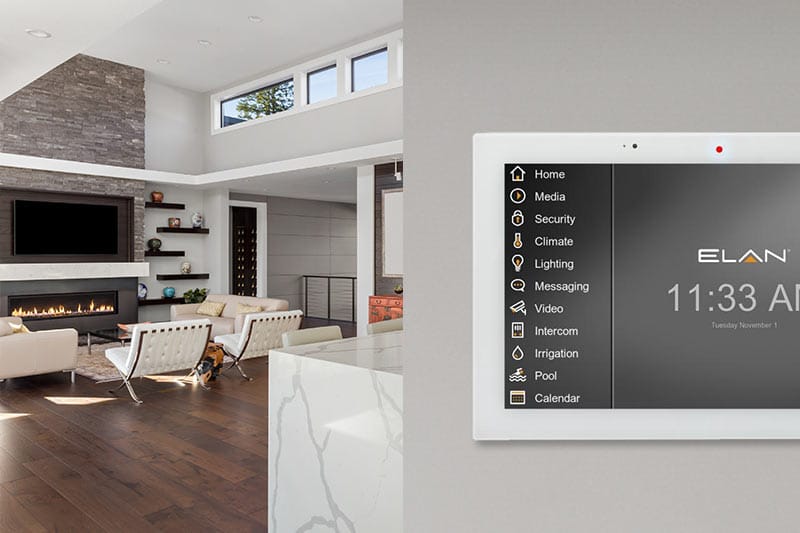 Home Automation Systems
Smart home technology has become more intelligent, enabling you to easily operate many of your devices from a smartphone, tablet, or touch panel. You can easily listen to your favorite music from anywhere in your home.  A single button press can set the lights and shades in motion to create the perfect environment for entertaining in your home. Keep tabs on you're property with surveillance cameras, or even unlock the door to let in a repairman.
We offer these services for new construction and existing homes in Nashville, TN.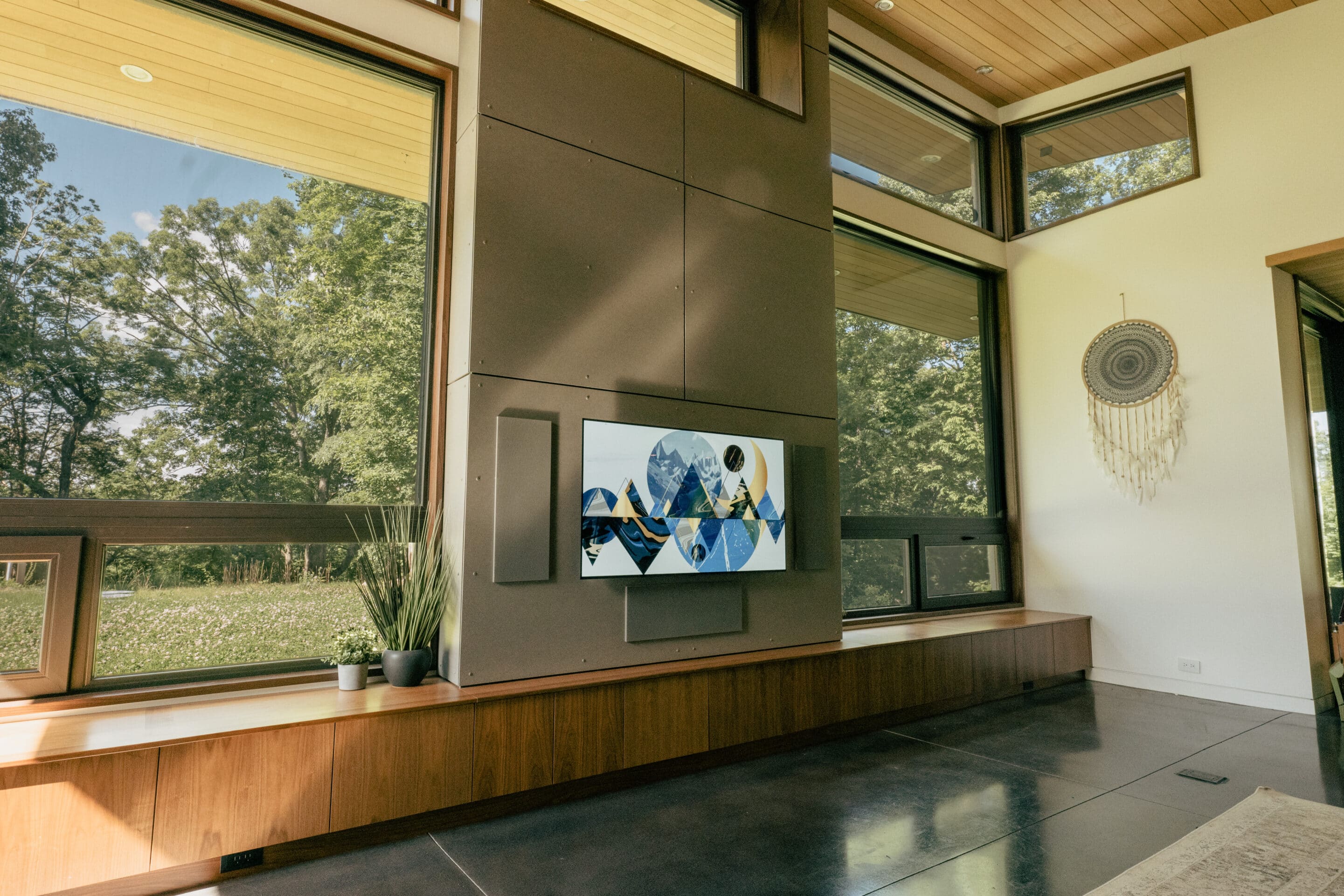 Multi-Room Music
Today, audio distribution systems send music to any room in your home and integrate seamlessly with Elan home automation systems.  
Do you want the big game carried all over your home, so you never have to miss a play? You can take control of your system with any device, touch panel, or scene controller.
Whether you choose Sonos, Bluesound, or Heos we're ready to help. 
Home Networking
For your Franklin, TN home's backbone for all communications, We will work with you to find a complete custom home networking solution. We'll take into account all of your components, TVs, computers, and mobile devices that are connected to the network in a smart home. We'll diligently design a high-performance Wi-fi system that will never let you down.  
Do you work from home and simply can't compromise on your connection? We specialize in 5G & satellite failover systems.
If your cable provider goes down, your network won't miss a beat.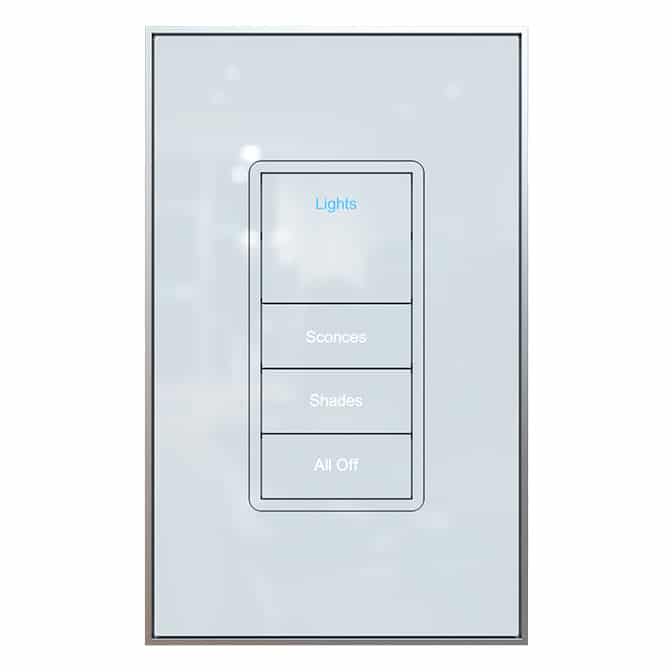 Smart Lighting Control
Smart home lighting control lets you change the mood of any area of your home to suit the occasion. Whether watching TV, dining, or entertaining, one press of a button can create the perfect atmosphere. It also contributes to a safe environment by illuminating pathways, and stairs while connecting with the security system to turn all lights on if suspicious activity is detected. Home lighting control systems save energy and can even improve your health.  
Whether you're building a new home or upgrading an existing space, we're ready to create a lighting solution for you. 
Surveillance & Cameras
With a "smart" home security system with a video doorbell, 4K cameras, and a local NVR continuously recording, you'll never be in the dark about what's happening around your home.  
Our Elan home control system even includes a built-in video intercom which is great for checking up on kids when you are out for the evening.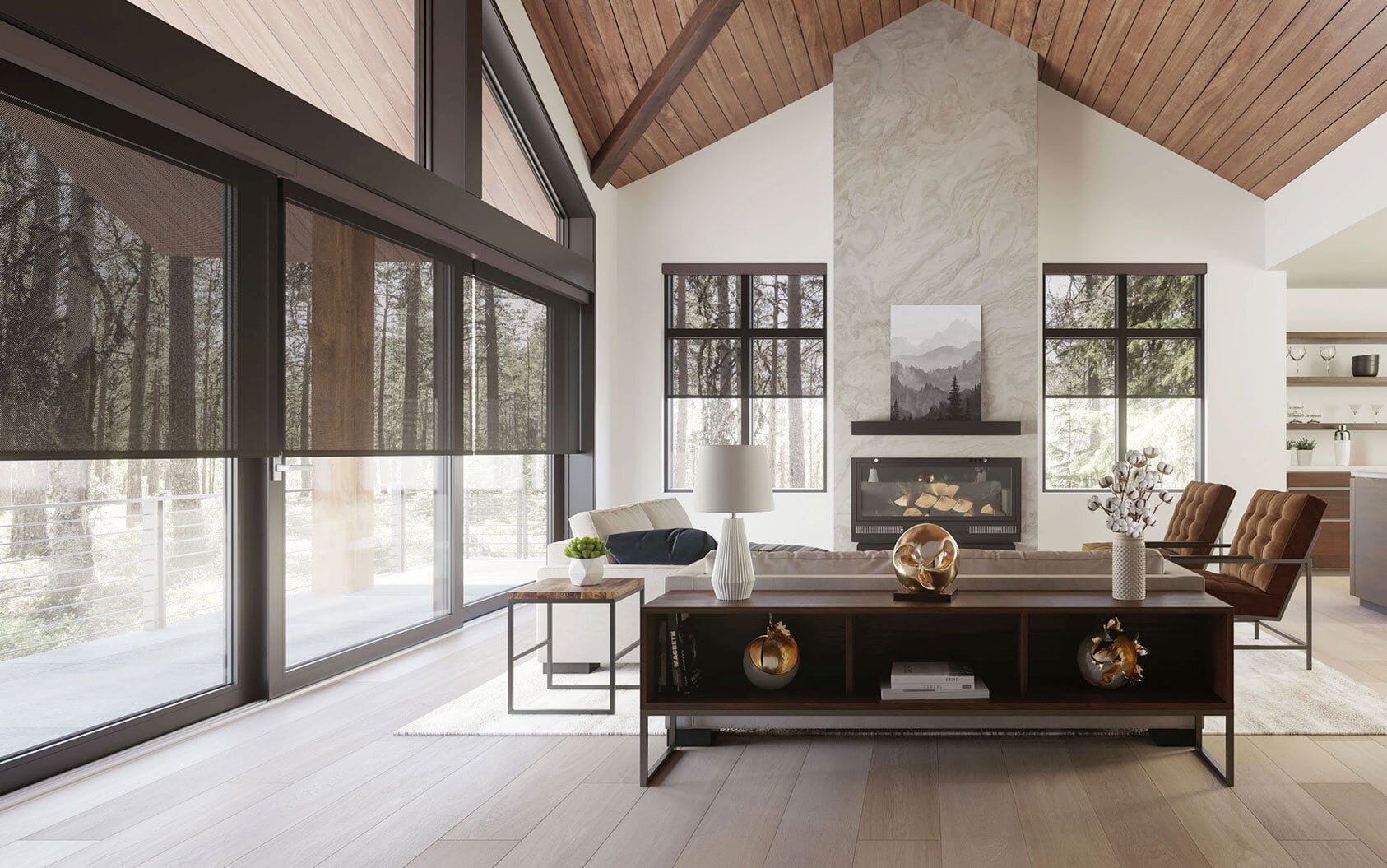 Motorized Shades & Drapes
Motorized window treatments give you complete control of the amount of daylight that enters your home. They can eliminate glare, save energy, and control temperatures. The design possibilities are endless.  If you're looking for motorized shades or draperies, we have options to complement any design.  
Exterior shades can create a screened-in porch on-demand, and help make outdoor living more enjoyable!
Seamless Security
Our custom Elan home control system integrates perfectly with your security system.
You can even trigger events throughout the house from your existing motion detectors and sensors!
Never forget to turn the lights off again!
F.A.Q.
How much does a home automation system cost?
As with all things, it depends on how complex the system will be.  A simple single-room solution with an Elan hub and custom programmed universal remote starts at around $1300.  For a whole-home system in an estate size residence, costs could reach $100k+ . We do our best to ask the right questions and deliver the maximum amount of value to each and every client. 
Will your system work with X brand?
Elan works with the vast majority of brands you're familiar with. During our initial discovery meeting, we'll take an inventory of your existing equipment to verify compatibility. 
Is a professional system really worth the expense compared to something from Best Buy? 
We think so. Having one app and platform that's custom programmed to your home is a vastly superior experience.  Our system also continues to function even if your internet connection goes out. You can find out more about the differences in our article  "DIY to Elan" here. 
How does the Design & Quoting Process work? 
Please fill out our "Get a Quote" form if you'd like to get a free estimate for a custom home automation system. 
We'll schedule a time to meet with you and assess your needs and goal. During this visit we'll take an inventory of all of your equipment as well as note any gaps that might need to be addressed.
After the meeting we'll design a custom system and present you with several options to choose from.
Do you want to learn More?
Check out our blog for great new home automation ideas!
How to make a smart plan for technology in your new home. You're finally building your dream home. You've hired an architect, and you're shopping around for the perfect builder. You may not know it yet, but this is the ideal time to involve a home technology...
read more
LOCALLY OWNED
Home Automation Nashville
Phone Number: (615) 955-1531
7211 River Road Pike Nashville, TN 37209
You can learn more about us by searching for some of these categories:
Whole Home Automation Nashville
High End Home Technology
Smart Home Installers Nashville
Smart Home Installation Nashville
Home Control & Audio
Home Automation Companies
Other cities we service near Nashville TN:
Belle Meade, Crieve Hall, Oak Hill, Franklin, Sylvan Park, Arrington, Brentwood, Franklin
Zip Codes we service near Nashville TN:
37215, 37205, 37027, 37220, 37069, 37204, 37203, 37201, 37046, 37212,37014,37064,37067,37219,37135,37179
Neighborhoods we service in Nashville TN:
West End, Midtown, Downtown, Germantown, East Nashville, Wedgewood