I'm sure you probably remember the first time you experienced surround sound at the movie theater. In my case, I walked into a local screening of Jurassic Park, unaware of my local cinemas' latest upgrade. I watched in awe as the t-rex skulked onto the screen, brontosaurus thundered, and velociraptors screeched and whirred around me.
I left with a massive smile on my face and immediately started trying to replicate the audio experience at home.
Early on, most people were stuck using kits from Bose, JBL, or a few other companies, but we've come a long way since then! Now it's not only possible to match the experience of your local movie house; in many cases, you can even do better! (All while skipping the crazy popcorn prices in the process!)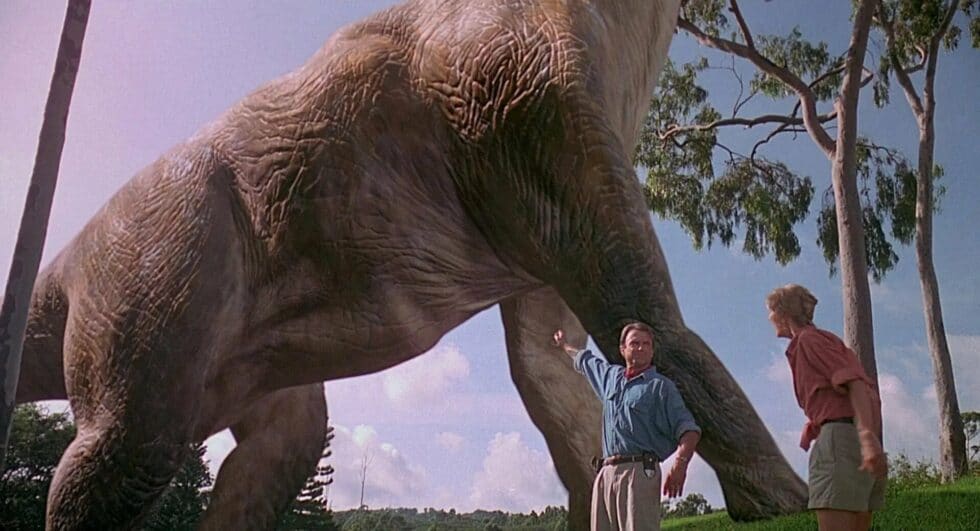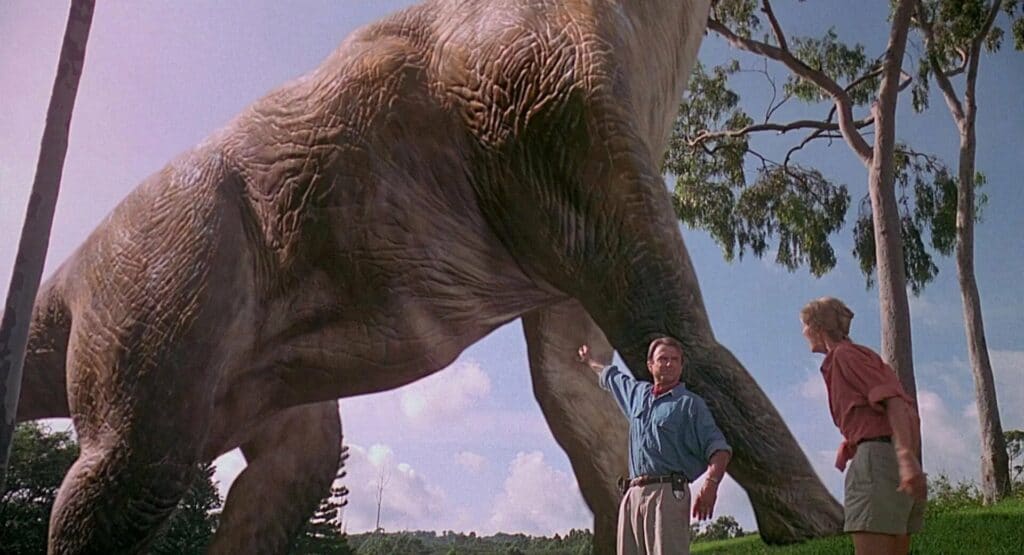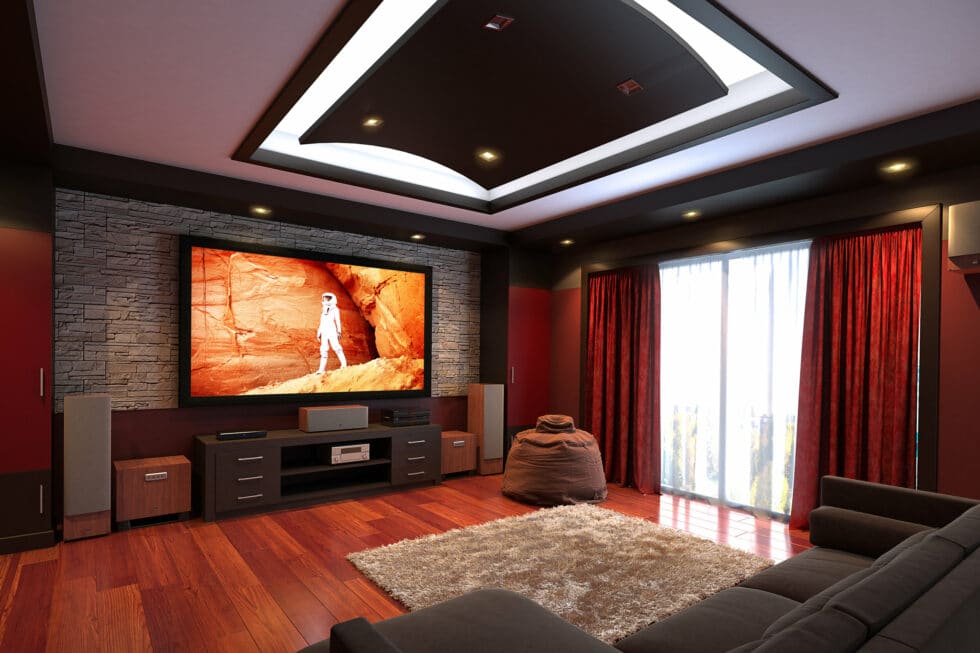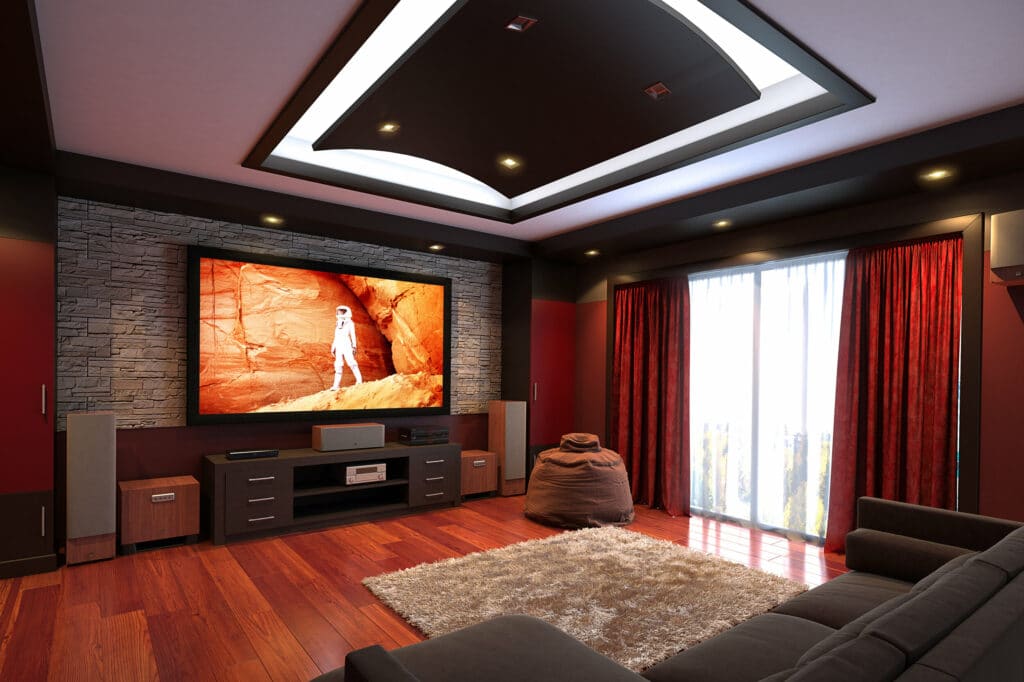 If you're starting to consider a custom home theater or surround sound system for your home, here are a few fundamentals to help you with your research:
---
What exactly is surround sound?
The goal of a surround sound system is to take the action unfolding on your screen and place you sonically right in the middle of it. So, for example, when a plane flies overhead in a film, the sound would come diving from over your head.
Surround sound systems consist of an audio receiver and two functional types of speakers: satellite (full-range) and Subwoofers. The full-range speakers reproduce the majority of the audio signal and are carefully positioned all around the room to help simulate a sound's location.
The Subwoofers are tasked with one hundred percent of the bass and low-frequency information and providing the roar when explosions take the stage.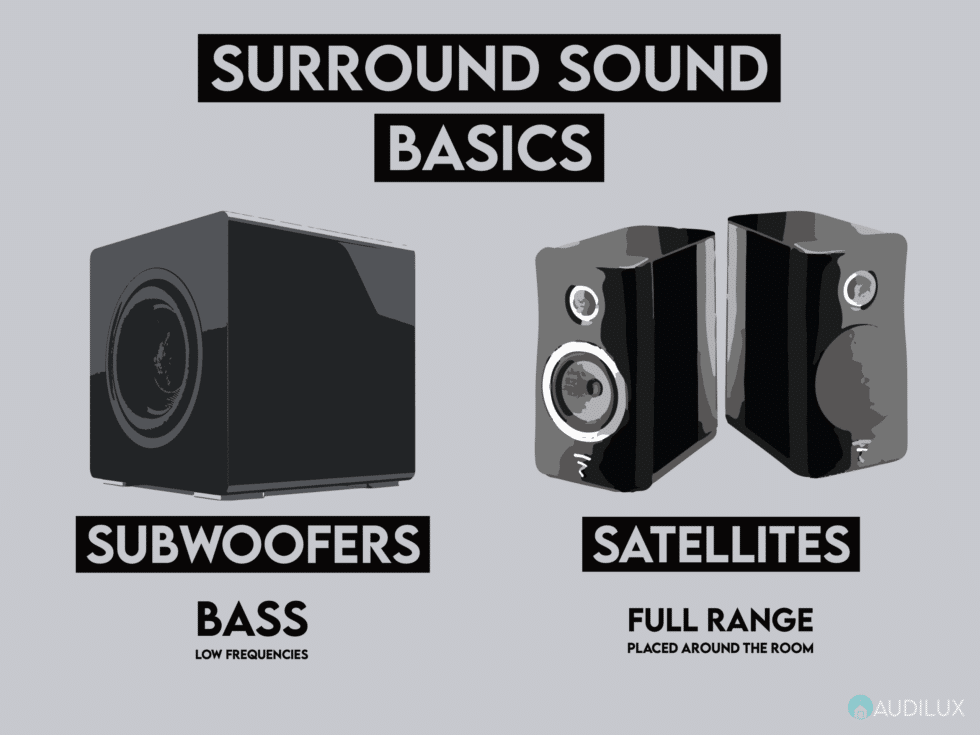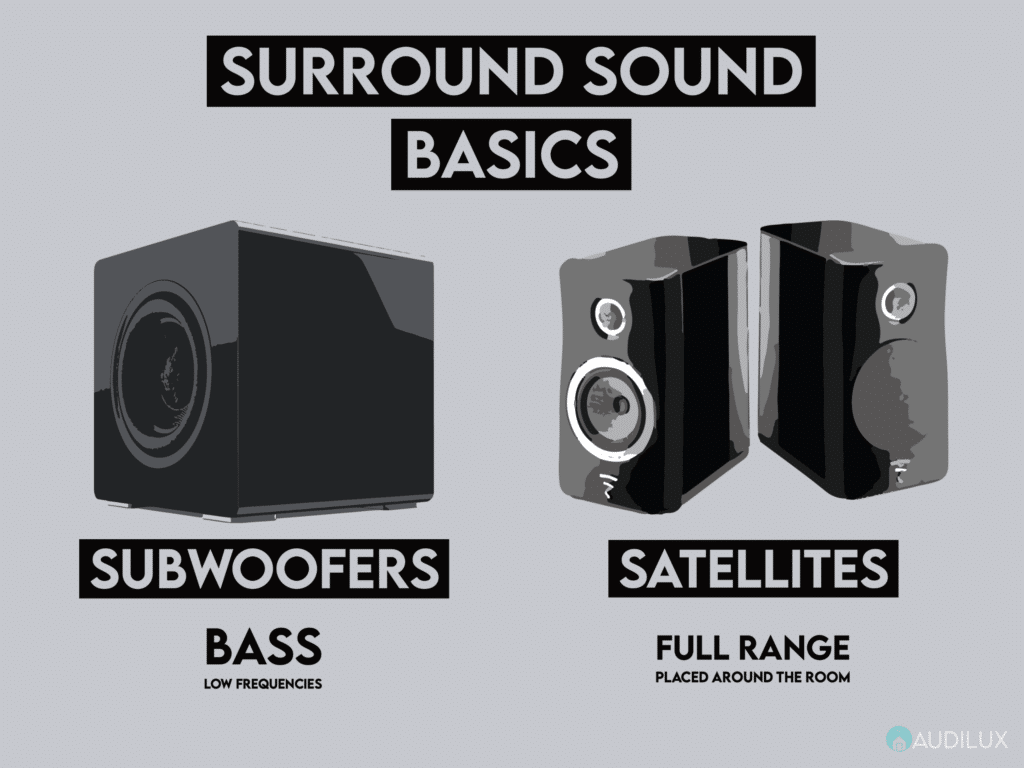 ---
Do your best to be "matchy-matchy":
All of your satellite speakers should be identical in an ideal world, but that's not always practical.
At the very least, make sure to use speakers from the same manufacturer and product line to ensure they have similar timbre and voicing; this will prevent a noticeable change in tone as elements move from one speaker to the next.
---
Surround formats are specified using a number system.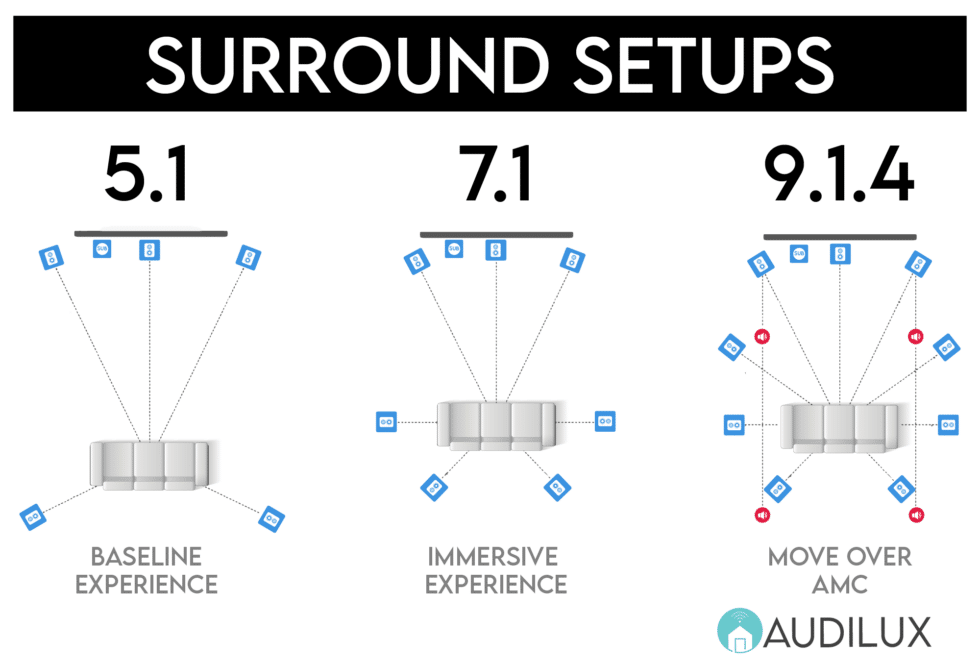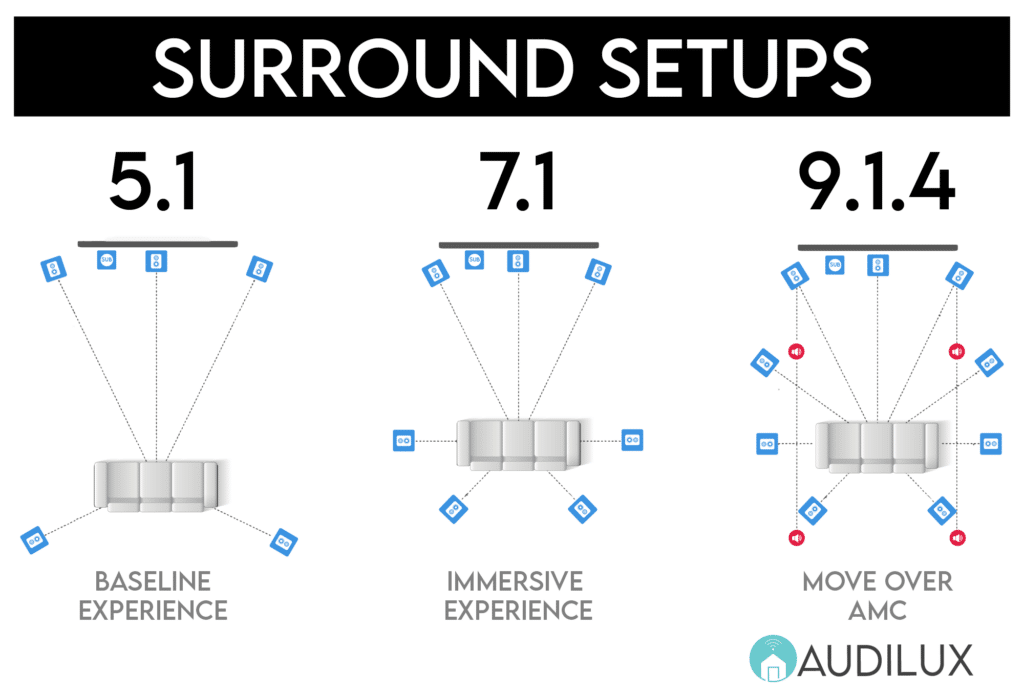 Five-Point What?
The way system configurations are written can often be confusing. Here's the secret formula:
The first number listed is the number of satellite speakers; the second number after the decimal is the number of subwoofers. So a "5.1 System" would have five satellite speakers and one subwoofer, and a "7.1 System" would consist of seven satellite speakers and one subwoofer.
Over the last few years, we've seen the addition of a third number. The final number represents the number of height speakers for Dolby Atmos. If you're lucky enough to build a "9.2.4 System", not only will you have a mind-blowing theater, but it would include nine satellites, two subwoofers, and four height speakers (oh my!)
---
What is Dolby Atmos?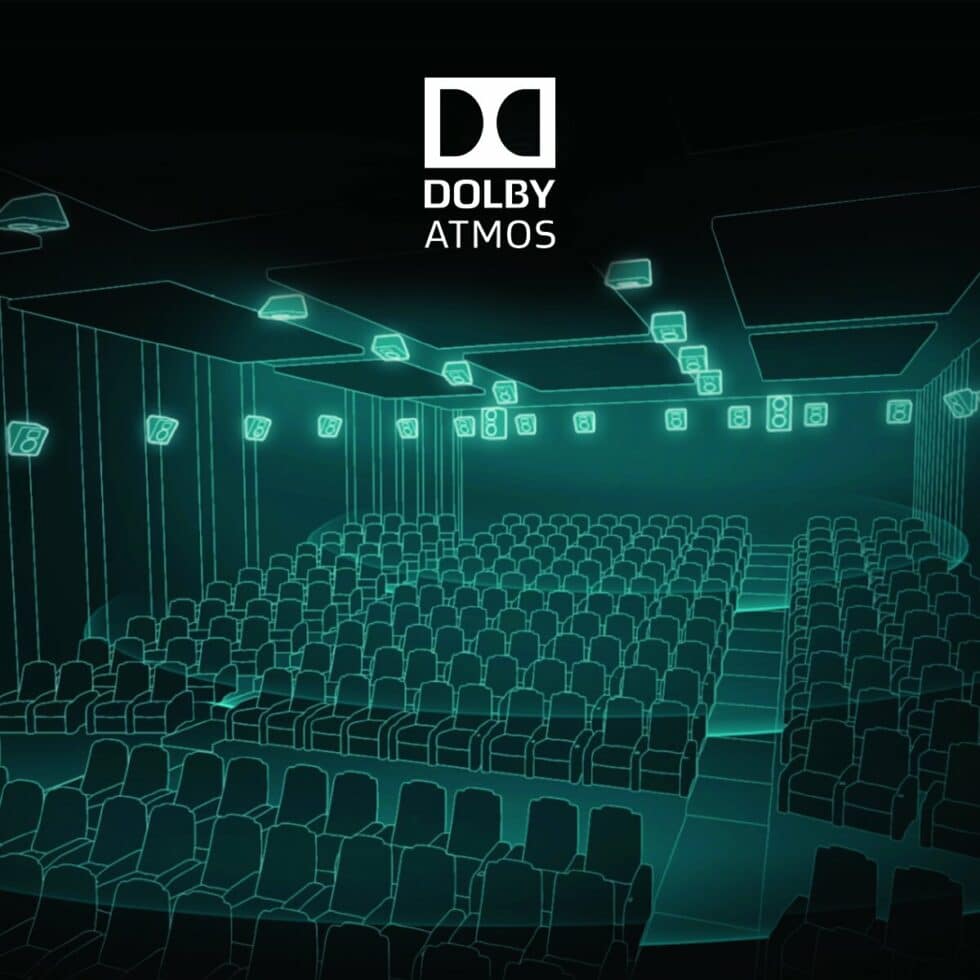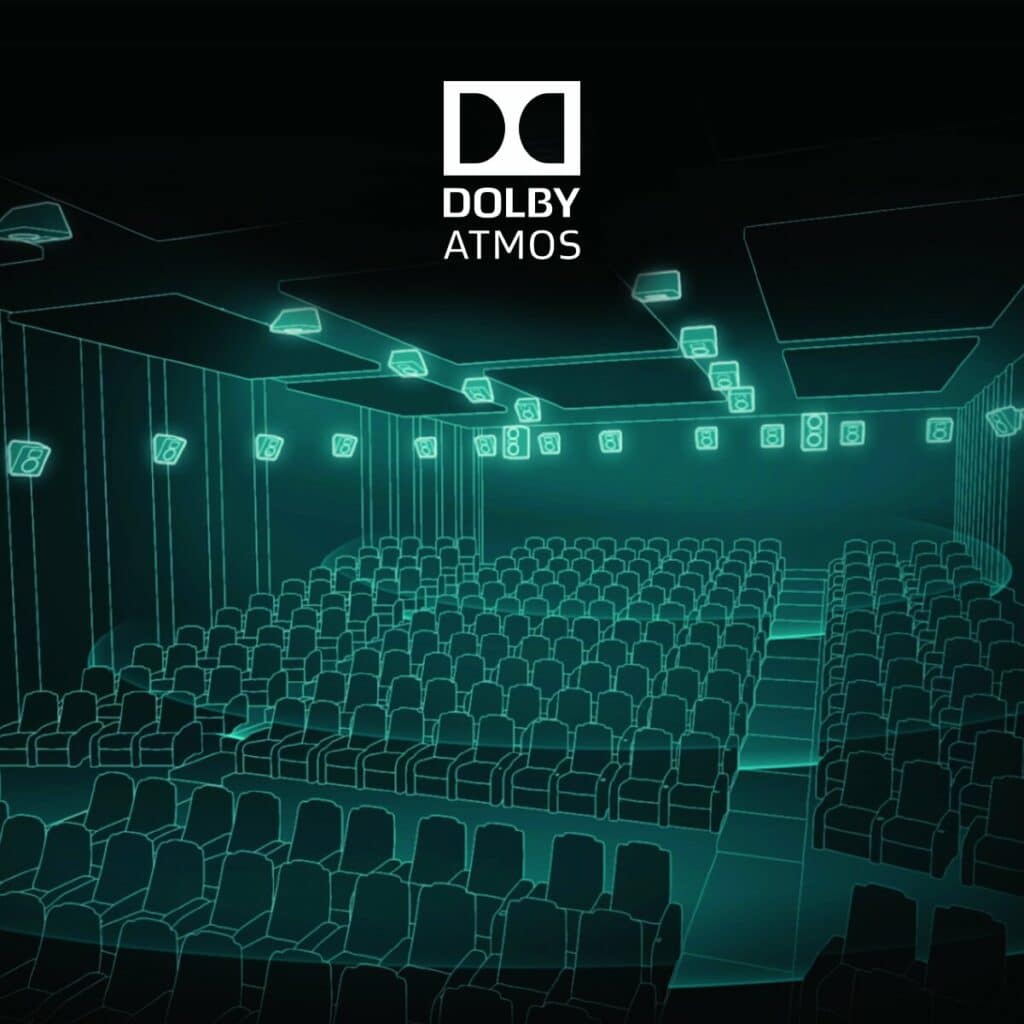 Dolby Atmos is the latest and greatest surround sound tech from Dolby Engineering. It incorporates height speakers (usually installed in the ceiling) to make sound come from above and additionally employs object-based audio processing.
Without getting too nerdy, Atmos takes a movie's soundtrack and customizes it precisely to the number of speakers you have available. You let the receiver or processor know what it has to work with; the rest is Dolby magic!
---
Are you looking for a custom home theater in Franklin, Nashville, or Middle TN?
Please don't hesitate to reach out! We'd love to put our expertise to work for you!
---