It can be tempting to put an arduous amount of effort into a cutting-edge projection system and surround sound only to neglect the one equally important piece of gear, the seats! But, just as you probably don't want to hike fifty miles of the Natchez Trace in flip-flops, you're not going to get maximum enjoyment out of your theater or media room with a traditional sofa and chairs
Dedicated theater seating is the secret sauce to making your new space somewhere you'll love to spend time.
Types of theater seating:
---
Recliners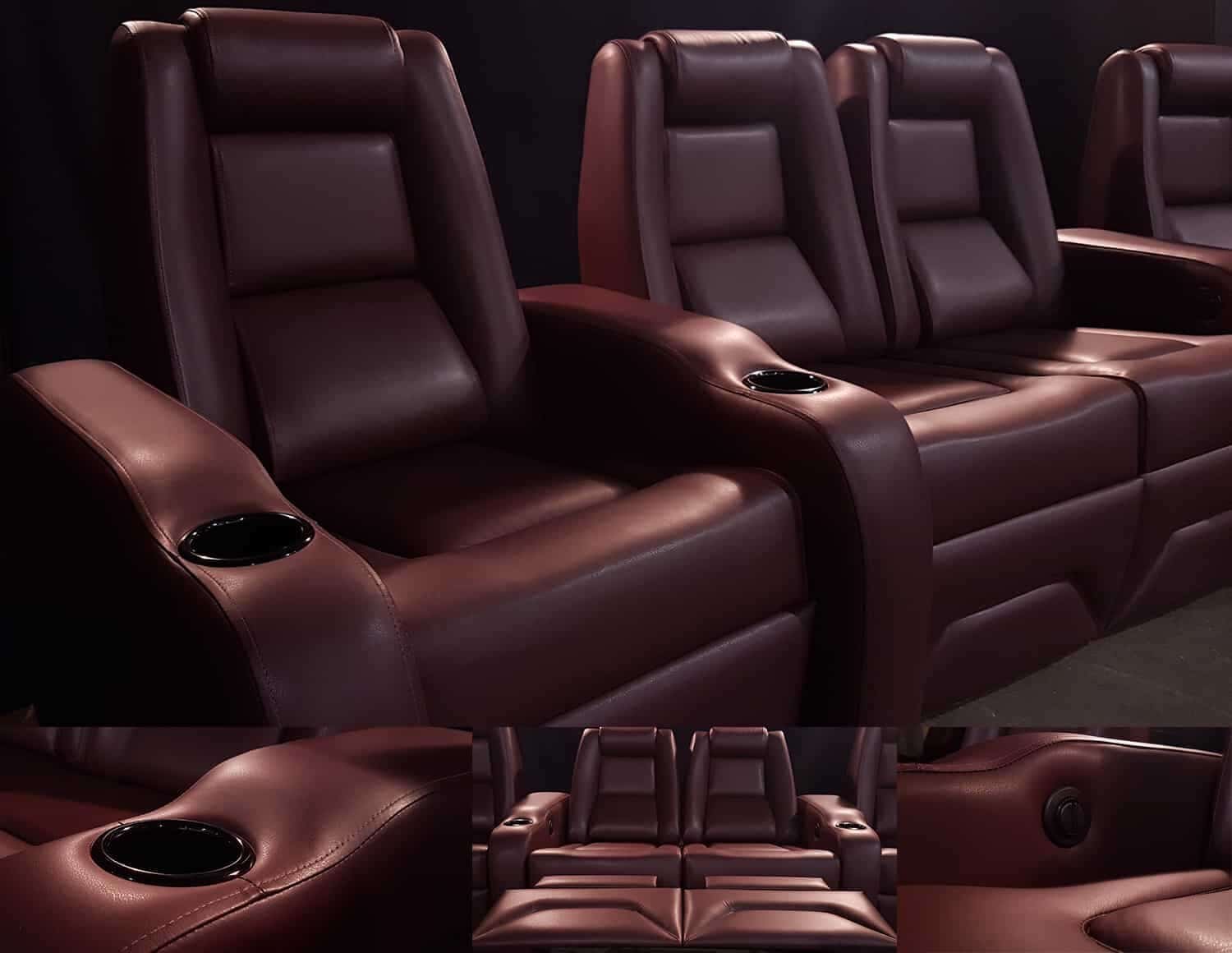 Individual Recliners are connected and arranged in a straight line or arc to help maximize the viewing experience. Since these recliners are purpose-built for theater use, expect to find extras like cup holders, snack trays, LED lighting, and more.
Some manufacturers even offer seats in staggered heights to improve sightlines with the screen while avoiding the need for a riser on the back row.
---
Loveseats & Sofas


Think of a loveseat as a recliner for two. A loveseat offers all the same features and extras of dedicated recliners without the pesky center armrest to keep you apart.
---
Cinema Chaises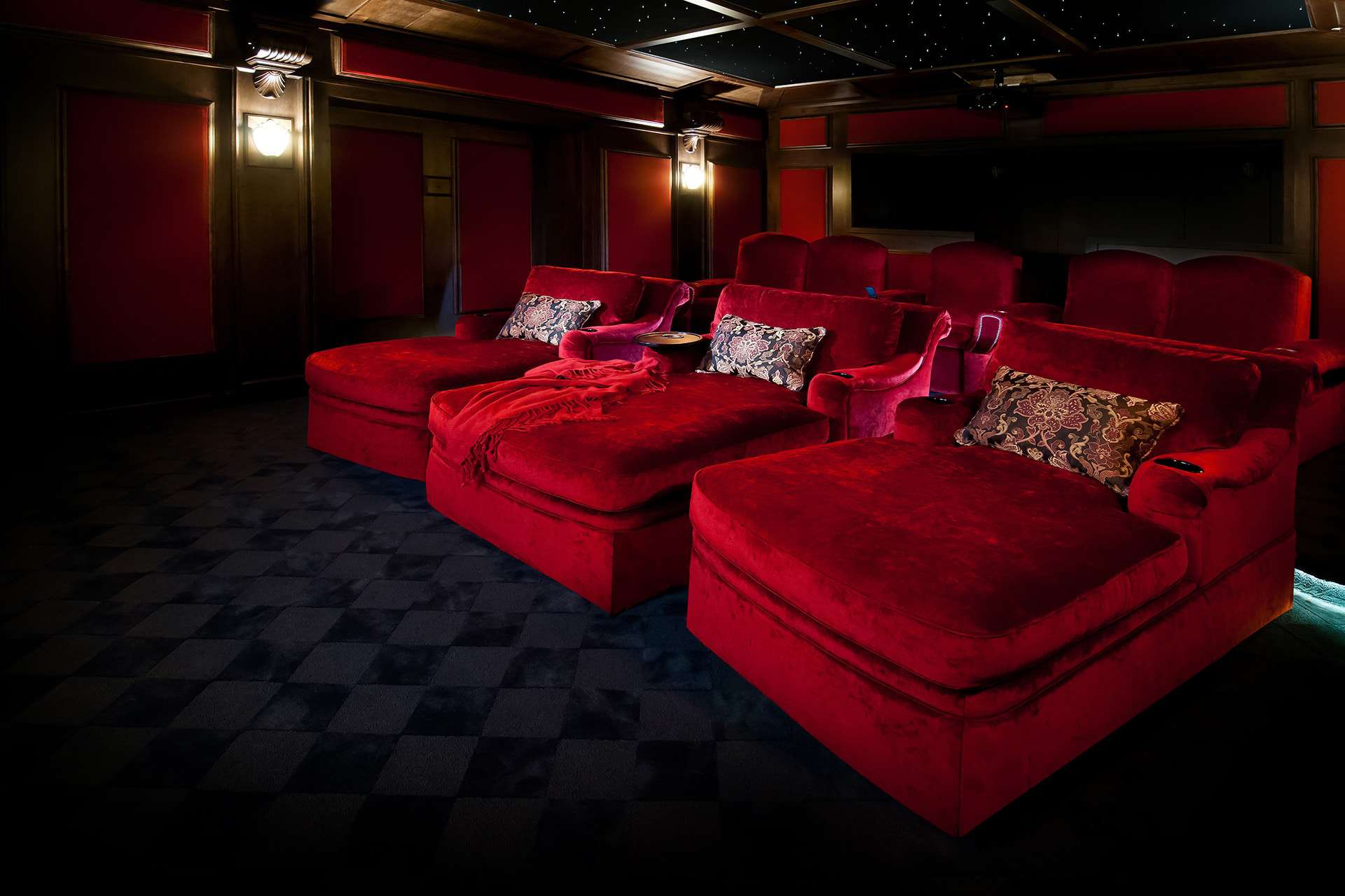 A chaise can be an opulent and attractive way to take in a movie with loved ones without dealing with reclining. With so much room to spread out, you might be tempted to take a nap after the movie!
---
Bean Bags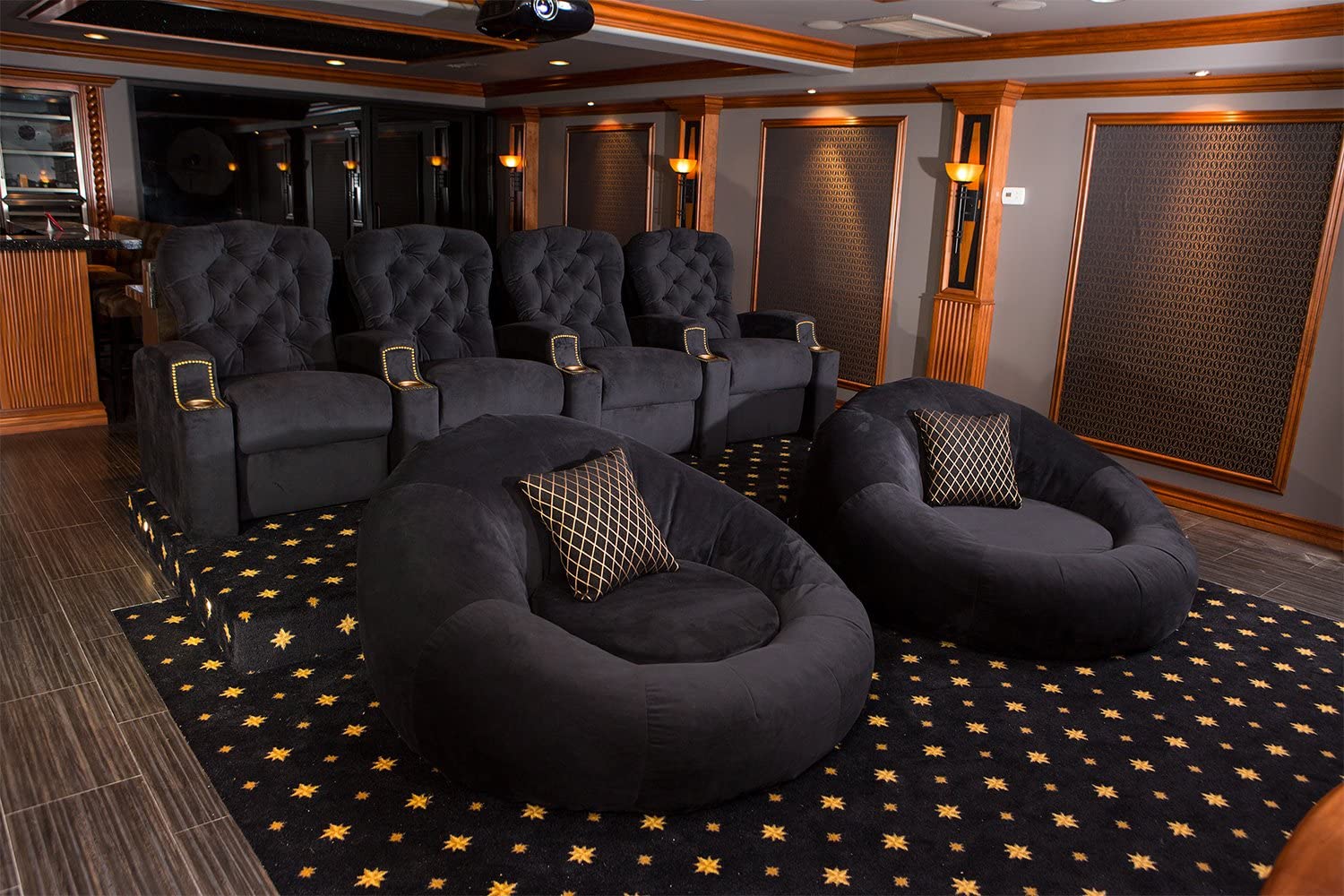 Bean bags are the often overlooked but unsung hero for adding extra seating to your theater space. While I wouldn't suggest them as a primary choice for the whole family, They're a perfect way to add additional seating for kids.
As a bonus, they sit low enough to the ground that others can easily see the screen overhead.
Look for high-quality options from Lovesac or MoonPod. They'll fit right in with the rest of your room's interior won't turn into a lumpy pile of mush after a few years.
---
so how much is this going to cost me?
Home Theater seats are usually priced "per seat," and there can be an extensive range in prices depending on your chosen materials.
While there are some cheaper options out there, I would suggest budgeting a minimum of $1000 per seat as a rule of thumb. Of course, you'll be missing some of the higher-end materials and extra features like power recline, bass shakers, and LED lighting, but you can expect quality construction at that price point.
If you've chosen to decorate the rest of your home with quality furniture pieces from Restoration Hardware, West Elm, or the like, expect to pay anywhere from $2500-$5000 per seat for theater seating of similar quality. Just remember that you're looking at fully custom furniture at the higher end of the spectrum, and you can have almost anything you can dream up! Top grain leather, vintage velvet, personalized embroidery, and lighting are all on the table!
At Audilux, we've proudly partnered with Elite Home Theater Seating.
---
If you're looking for home theater seating in Nashville or Middle TN, don't hesitate to reach out.
We'd love to help make your dream home theater a reality!
---
PROUDLY SERVING: BRENTWOOD, FRANKLIN , NOLENSVILLE, BELLE MEADE , NASHVILLE & MORE