A tale of two systems
I recently had a good friend and client reach out to me about designing an automation and security system for his new property in Mt. Juliet, TN. While he wasn't looking for a traditional monitored system, having good quality surveillance and access control for his gate was a very high priority, mainly since he's often out of town for work.
Since the site was on a little over 5 acres and comprised of a network of pastures, barns, and a residence, I spent the better part of a day designing a system for him that I knew would be reliable and meet his needs, running coverage calculations, solving distance limitations, and value engineering where possible.
Unfortunately, what happened next was the moment an integrator fears the most. I sent over our proposal, and I'm confident the price tag induced a seizure on the other end. (Fortunately, my friend made a full recovery!), but the next day, he called back to ask what on earth could be so different about this system than DIY products like Ring or the dreaded Lorex.
Honestly, It's a fair question, and while ultimately, he didn't decide to move forward with what I designed due to budgetary constraints, it left me thinking of the best way to explain the value of a well-designed system as a whole vs. a pile of well-marketed but hugely inferior parts.
I'll be the first to admit that these consumer-grade systems have a place, and for your average 3000 sq ft track home nestled away in suburbia, you certainly can't beat the value. I often suggest this arrangement when even our entry-level products are overkill. However, as the size of the home grows or other elements like distance become a factor, these off-the-shelf solutions can quickly become massive sources of frustration.
At the end of the day, though, a custom system brings two words to the table that we know are more important than our clients initially realize; reliability and support.
So while I won't bore you with all the nerdy details, let's talk about one of the most common DIY products we tend to have issues with and explain what a difference professional-grade equipment can make.
---
Cameras & Video Doorbells:
There are two main types of camera and doorbell systems. The first is what we call a cloud-based system.
1- DIY Cloud-Based Cameras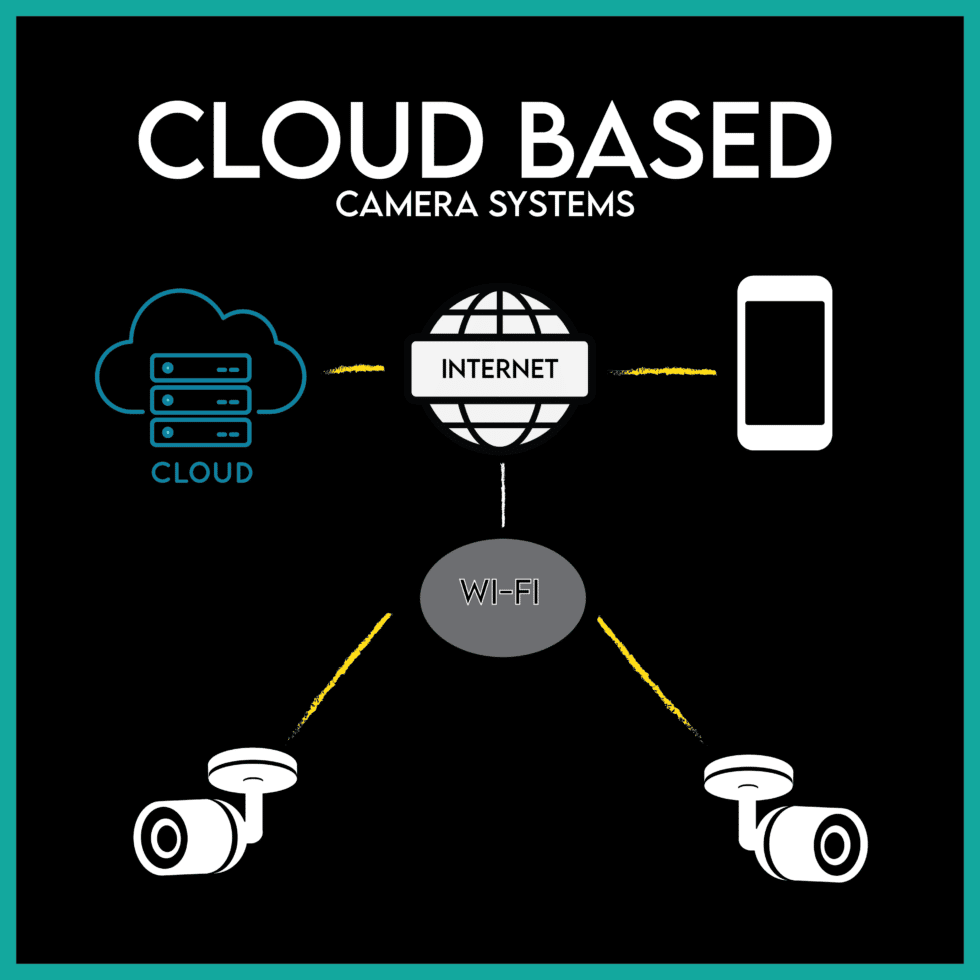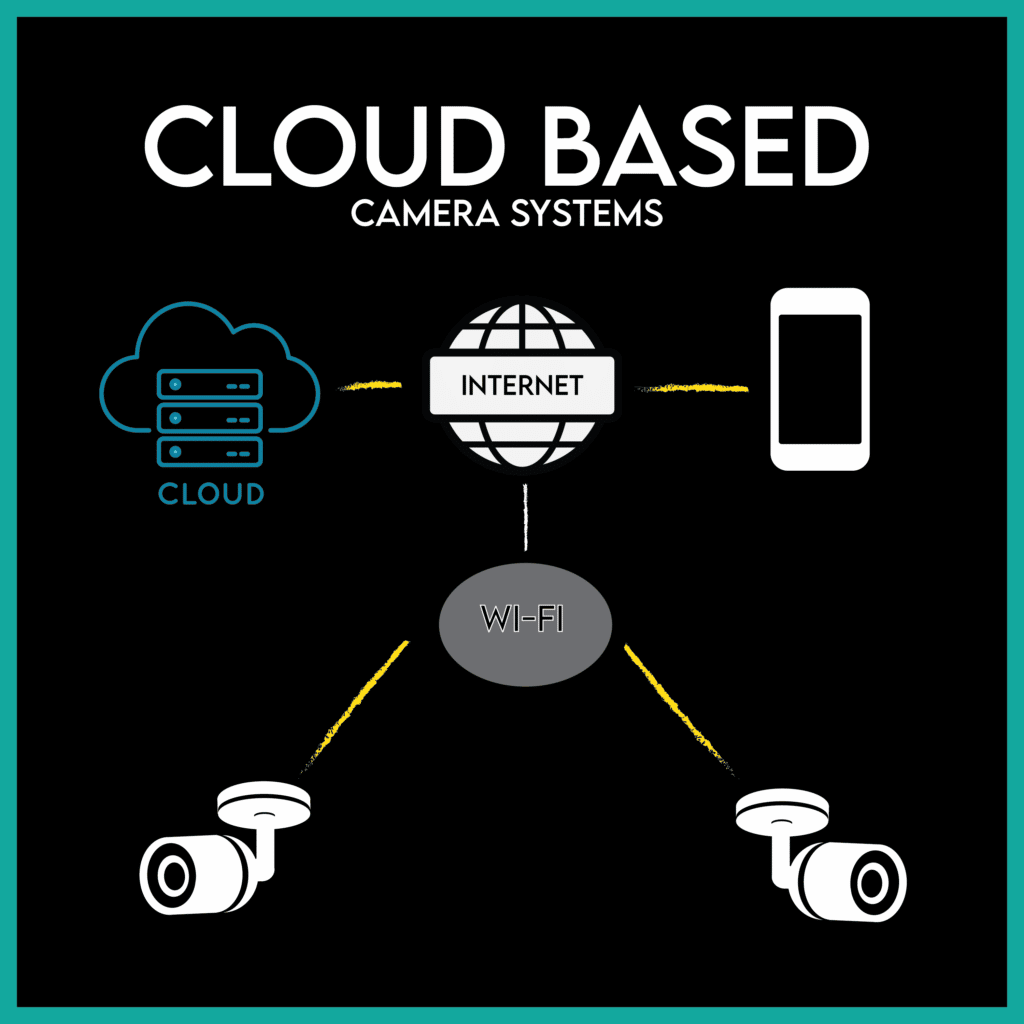 These cameras rely on an internet connection to stream video from their installed location, through your home's network, and out to a server in the cloud to be recorded. You can then access these recordings, or live video feeds on the go by using your cell phone, tablet or computer. Some major players in the space include Ring, Arlo, Blink, etc.
There are, unfortunately, some downsides to this type of equipment. The first and most obvious is that your property is suddenly unprotected if your internet connection is lost or intentionally interrupted. In most cases, no recording is even taking place. Second, since most of these cameras use a wi-fi connection, any level of instability or interference can once again take your cameras offline.
Lastly, unless you pay a pretty hefty fee, these cameras typically only record when a certain level of motion is detected rather than recording continuously. While it might not seem like a big deal at face value, imagine trying to figure out the path an intruder took to access your property, it can be nearly impossible to do if enough motion was only detected right as they came to your door.
2- Local NVR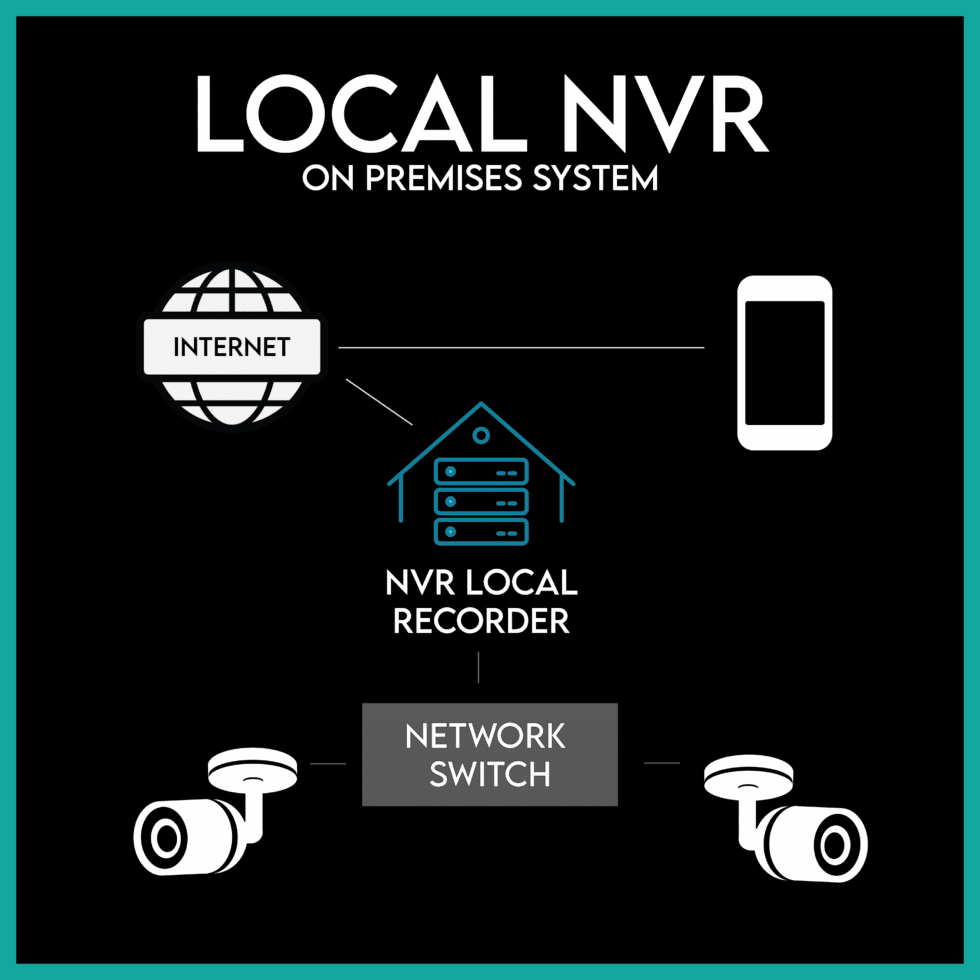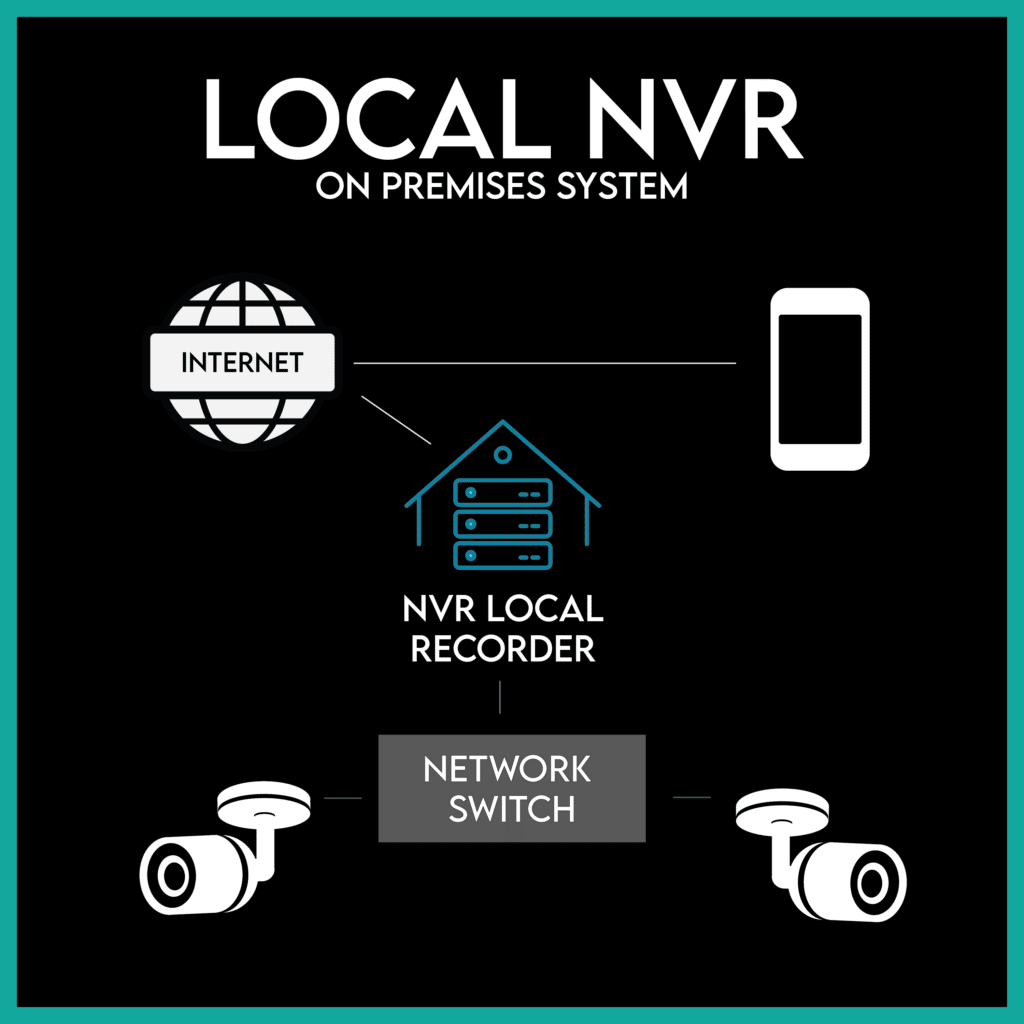 The second type of system utilizes a Network Video Recorder or NVR. In an NVR System, footage from each camera continuously records across the local network without ever leaving the premises. Although cameras are usually wired to avoid dealing with batteries, wired connectivity also offers much greater picture quality and reliability than wireless.
Thanks to the NVR's internet connection, NVR systems still offer excellent remote access. In fact, you probably wouldn't know, based on your phone's app, that you're using an NVR rather than a cloud-based technology.
A local NVR-based camera system can offer several benefits:
Reliability: Since the footage is recorded locally on the NVR, there is no dependence on an internet connection for the system to work. This means that the system will continue to function and record footage even if the internet goes down.
Privacy: A local NVR system stores the footage on the NVR itself rather than sending it to a cloud server. This can be beneficial for those who are concerned about the privacy of their video footage.
Control: With a local NVR system, you have complete control over the footage and can access it directly from the NVR. You don't have to worry about logging into an online account or dealing with potential delays in accessing the footage.
Cost: A local NVR system may be more cost-effective in the long run, as there are no ongoing cloud storage fees to pay.
Speed: Since the footage is stored locally, it can be accessed and reviewed more quickly than if it were stored in the cloud.